L'Oreal Studio Line #TXT Shaping Pomade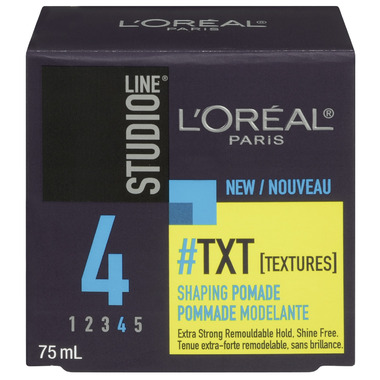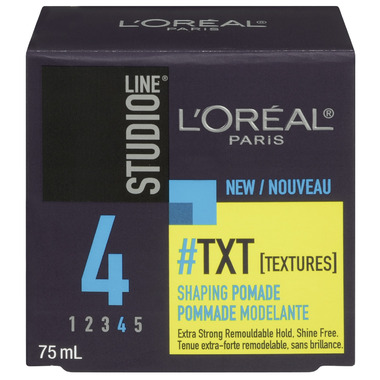 L'Oreal Studio Line #TXT Shaping Pomade

L'Oreal Studio Line #TXT Shaping Pomade is a shine-free, touchable pomade with extra strong hold for creating airy hairstyles.
Features:
Doesn't set hard so you can reshape your style
No stickiness, no greasiness, no visible residue
Directions: rub a small amount between your fingertips and apply on dry hair upside down to shape a fringe. Sweep it to one side, then backwards, pulling the hair up.