Lorna Vanderhaeghe CLA Plus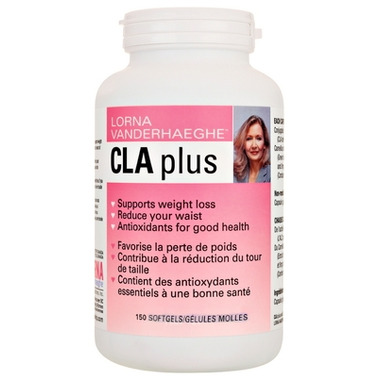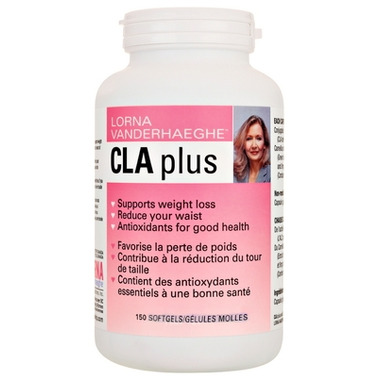 Lorna Vanderhaeghe CLA Plus
Belly fat is a stubborn problem. It seems like no end of sit-ups and crunches make it disappear. Starving and running on the treadmill for hours every week doesn't seem to budge belly fat either. There is a connection between our expanding waistlines and our hormones. The main hormone contributing to belly fat is insulin. Insulin is a powerful hormone that, when in excess, also causes an elevation in circulating male hormones in women, causing male facial hair growth and acne too. In men, elevated insulin results in a beer belly and breasts.
Thankfully, busting belly fat and normalizing insulin just got easier. The nutrient Chirositol (pronounced "kur-au-sitol") works for prediabetes, Type-2 diabetes, excess male hormone-related conditions such as acne, PCOS, and male facial hair growth in women. Chirositol has also been shown to reduce appetite and improve our happy hormone serotonin, which halts sugar cravings and controls appetite. But where Chirositol really shines is in fighting belly fat in both men and women.
Features:
Aids weight loss
Increases lean muscle
Accelerates fat loss
Controls blood sugar
Powerful antioxidant
Other Key Ingredients:

Conjugated linoleic acid (CLA) is a fatty acid supplement that effectively increases lean muscle mass and enhances fat loss.
Green tea and black tea are derived from the same plant Camelia sinensis. The manufacturing process is what makes them different. Green tea is produced by lightly steaming the fresh-cut leaf, so it is not fermented and provides high levels of compounds called polyphenols that are known for their powerful healing effects. Do not use de-caffeinated green tea, as it is the caffeine along with the other constituents of the green tea that effectively enhance fat-burning, thus improving fat loss. The combination of CLA and green tea extract are approved by Health Canada for weight loss.
Suggested Usage:
Adults (12 years and older) take 6 capsules of CLA Plus per day with food.
Each Softgel Contains:

Non-Medicinal Ingredients:
Beeswax, caramel, carob, gelatin, glycerine, and purified water.
This product does not contain irradiated rice flour, artificial preservatives, colours or sweeteners, corn, dairy, wheat, soy or yeast. GLUTEN FREE.



Jo:
a few months ago
I've been using this product for about 2 weeks now & can already see a difference in my belly fat. I have stubborn fat at the top of my belly and have tried every type of exercise to get it to shift. finally it has begun to move! I'm still doing regular exercise with weights with a healthy diet but now I'm getting results!
Andrea:
a few months ago
I have been very satisfied with this product and have re-purchased it. I have combined this with her CLA protein powder mix which I take every morning ...and in less than 2 months have dropped 7lbs of stubborn weight. Most importantly, I have seen a significant reduction in my midsection and can comfortably bend over now! This was important to me since I was hovering in the range that puts one at risk for many health problems and now I'm not. This combined with healthy eating has helped bring about that shift. I did not do anything different to my physical activity and kept up with my usual routine of yoga, bicycling and walking during these past few months.
Linda:
about a year ago
Lorna Vanderhaeghe CLA Plus really seems to work. I've been taking the easy-to-swallow soft gels for a couple of weeks now, and I definitely notice a difference around my midsection. The antioxidant and other good health properties of these supplements are an added bonus. I would definitely recommend trying these, and plan on buying them again once they come back in stock.
Page
1