Lorna Vanderhaeghe Melatonin Plus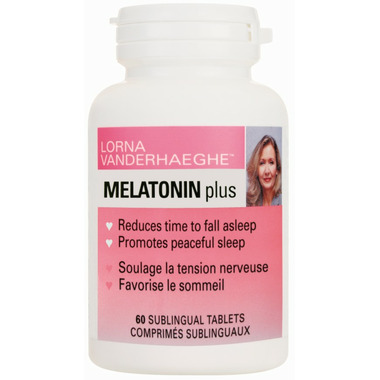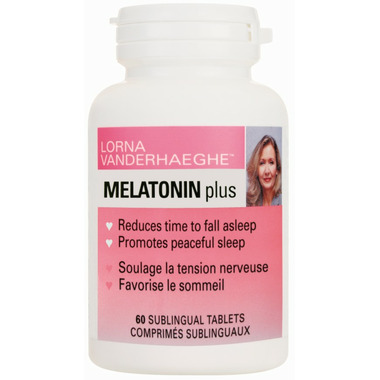 Lorna Vanderhaeghe Melatonin Plus
Lorna Vanderhaeghe Melatonin Plus is a sleep aid that reduces time to fall asleep and promotes deep restful sleep. Melatonin is a hormone manufactured from serotonin (our feel good hormone) and secreted by the pineal gland. The human body is governed by an internal clock that signals the release of many hormones that regulate various body functions. Melatonin is most well known for its ability to control our sleep-wake cycles. It is secreted in darkness and suppressed by the light. B12 helps you get to sleep easier and sensitizes you to morning light, which helps you wake up feeling refreshed, especially in the elderly who often have sleep problems.
Benefits:
Natural
Gluten Free
Promotes deep restful sleep
Stops nighttime waking
Alleviates jet lag and shift-work sleep problems
Ingredients:
Melatonin 3 mg, Vitamin B12 (Methylcobalamin) 750 mcg
Directions:
Dissolve 1 tablet under your tongue at bedtime
Warnings:
Consumption with alcohol, other medications or natural health products with sedative properties is not recommended. If you are taking one of the following medications, consult a health care practitioner prior to use: anticoagulant, anticonvulsant, blood pressure medications, immunosuppressive medications, sedative, hypnotic or psychotropic medications, or steroids. If you have one of the following conditions, consult a health care practitioner prior to use: asthma, cardiovascular disease, chronic kidney disease, depression, diabetes or hypoglycaemia, hormonal disorder, immune system disease, liver disease, migraine, or seizure disorders. If symptoms persist continuously for more than 4 weeks (chronic insomnia), consult a health care practitioner. If you are pregnant or breastfeeding, do not use this product.