Love Child Organics Love Ducks Cheese and Herb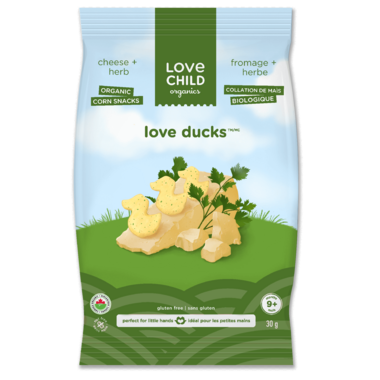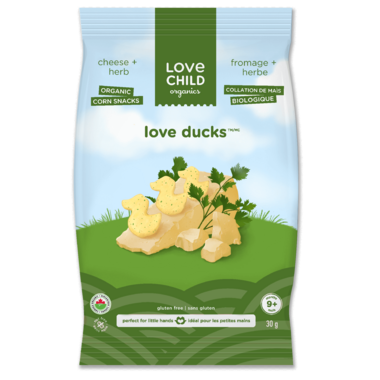 Love Child Organics Love Ducks Cheese and Herb
These cute-as-a-duckling organic corn puff snacks are made from non-GMO corn flour, rice flour, sunflower oil, and dehydrated fruits and vegetables- and nothing else! They're so yummy and fun to eat, your kids won't miss the sugar or salt. An ideal snack for babies or older kids. Quack, quack, quack.
Features:

Organic
Non-GMO
Gluten Free
No artificial colours, flavours or preservatives
No sugar added
Nut-free
Ingredients: Organic corn grits, organic rice flour, organic sunflower oil, organic skim milk powder, organic cheese (organic milk, salt, bacterial culture, microbial enzyme, sodium citrate), organic parsley. Contains: milk.