Lug Cargo 5 Piece Packing Kit Victory Collection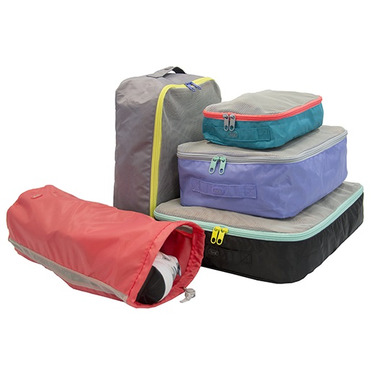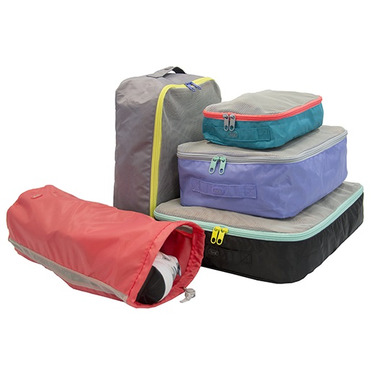 Lug Cargo 5 Piece Packing Kit Victory Collection
Packing has never been easier or more organized! Each kit comes with a colorful assortment including one large, one small, and two medium zip packing squares, plus one large packing drawstring tube. Each pouch offers ventilated mesh to allow what you store inside to breathe and they conveniently roll up to a fraction of the size when not in use.
Features:
Double zip closures
Squares feature a handle on the side and mesh tops
Tube features mesh panels and drawstring closure with
stopper
Cases roll up when not in use for compact storage
Material specially treated with water-repellent finish
Dimensions:

Large 18"L x 4"W x 13"H
Medium 14.5"L x 5"W x 10.5"H
Small 10"L x 3"W x 7"H
Tube 6.5"L x 6.5"W x 15.5"H

Nancy:
a few months ago
I didn't know if these would really help with packing, but I found that it was a much better way to pack. I travel light, so depending on what I bring about only 3 cubes were needed for the size of my suitcase size - all of them would work in a larger case. I will be encouraging the husband to try next time!
Page
1