Lundberg Organic California Sushi Rice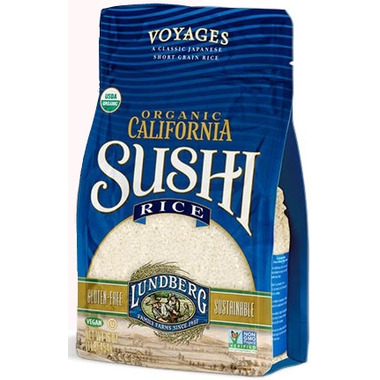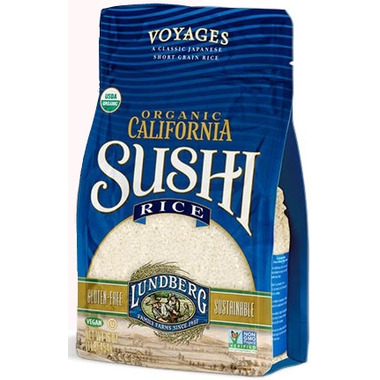 Lundberg Organic California Sushi Rice
Lundberg Organic California Sushi Rice offers a classic Japanese short grain white rice grown especially for Sushi. It is truly superb in traditional Sushi rolls, salads, and other Asian dishes.
Ingredients:
Organic California Sushi Rice
Cooking Instructions:
2 cup Lundberg Sushi rice
3 cups water
2 tbsp rice vinegar
1½ tbsp sugar
1 tsp salt
Bring water and rice to boil in 2 quart saucepan with a tight-fitting lid. Reduce heat, cover and simmer until all liquid is absorbed, about 15 minutes. Place vinegar, brown rice syrup (or sugar) and salt in a small saucepan. Heat slowly until salt and syrup dissolves.
Place hot, cooked rice in a wide shallow glass bowl (not metal). Toss (do not stir) rice gently with vinegar mixture using a plastic spoon. The Sushi Rice is now ready for use in your favorite Sushi rolls.