Lysol Power & Free Multi-Purpose Cleaner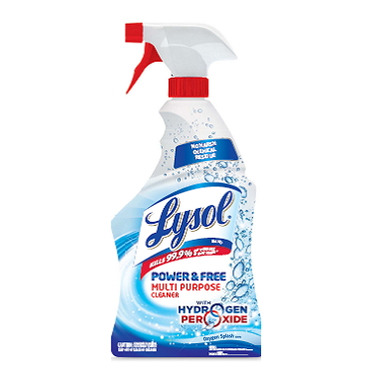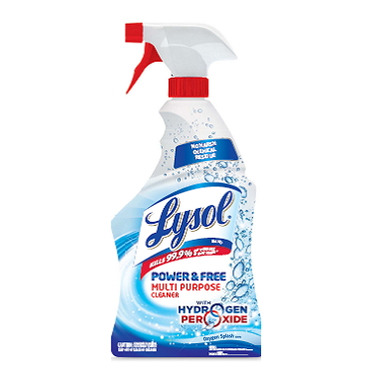 Lysol Power & Free Multi-Purpose Cleaner
LYSOL® Power & Free™ Multi-Purpose Cleaner is a powerful cleaner without the harshness of bleach, and can be used on many surfaces throughout the home. The hydrogen peroxide formula releases thousands of micro bubbles that penetrate to dissolve grease and soap scum.
Kills 99.9% of viruses & bacteria
Use this product to clean household areas, kitchen, and bathroom
No harsh chemical residue
No gloves, masks, or protective eye wear needed
​
Heather:
more than a year ago
Okay so this cleanser works quite well and I do like that it uses peroxide instead of bleach, but the smell is absolutely horrible. I don't mind the Lysol Power & Free wipes as much, but this cleanser really smells bad. I've often used it in the kitchen and my husband has come in asking, "What smells so bad?" It's horrible. Again, effective at cleaning but also effective at needing to light scented candles afterwards. Looks like they have now come out with a citrus scent for the same cleanser, so I may try that next time.
Page
1