MacroLife Naturals Macro Greens Nutrient Rich Superfood
MacroLife Naturals Macro Greens Nutrient Rich Superfood
Macro Greens contains 38 ingredients that feed the body at a cellular level, nourishing the body with antioxidants, co-nutrients, enzymes, vitamins, minerals and amino acids. ​
Macro Greens does not contain any common allergens or other harsh ingredients. Its formula does not include wheat grass, alfalfa, oat, kamut, rye, no soil based organisms, kelp, bee pollen, garlic, onion, MSG, GMO's, yeast, egg, artificial colouring, alcohol, preservatives, flavoring, salt, starch, maltodextrin, wheat, gluten, corn, stabilizers, pesticides, herbicides or dairy animal products.
Features:
Made without common allergens
Certified organic barley grass and 37 additional synergistic ingredients
18 Billion Probiotics
Richest Alkaline greens Formula
Helps reach 5+ servings of Fruits & Vegetables
Boosts energy & supports natural weight loss
Supports Healthy Immunity
Promotes Gentle Daily Cleansing
Herbal Antioxidants; Aloe Vera, Ginkgo, Grape Seed
America's Best "Tasting Greens"
Non-GMO, Vegan, Gluten & Dairy-Free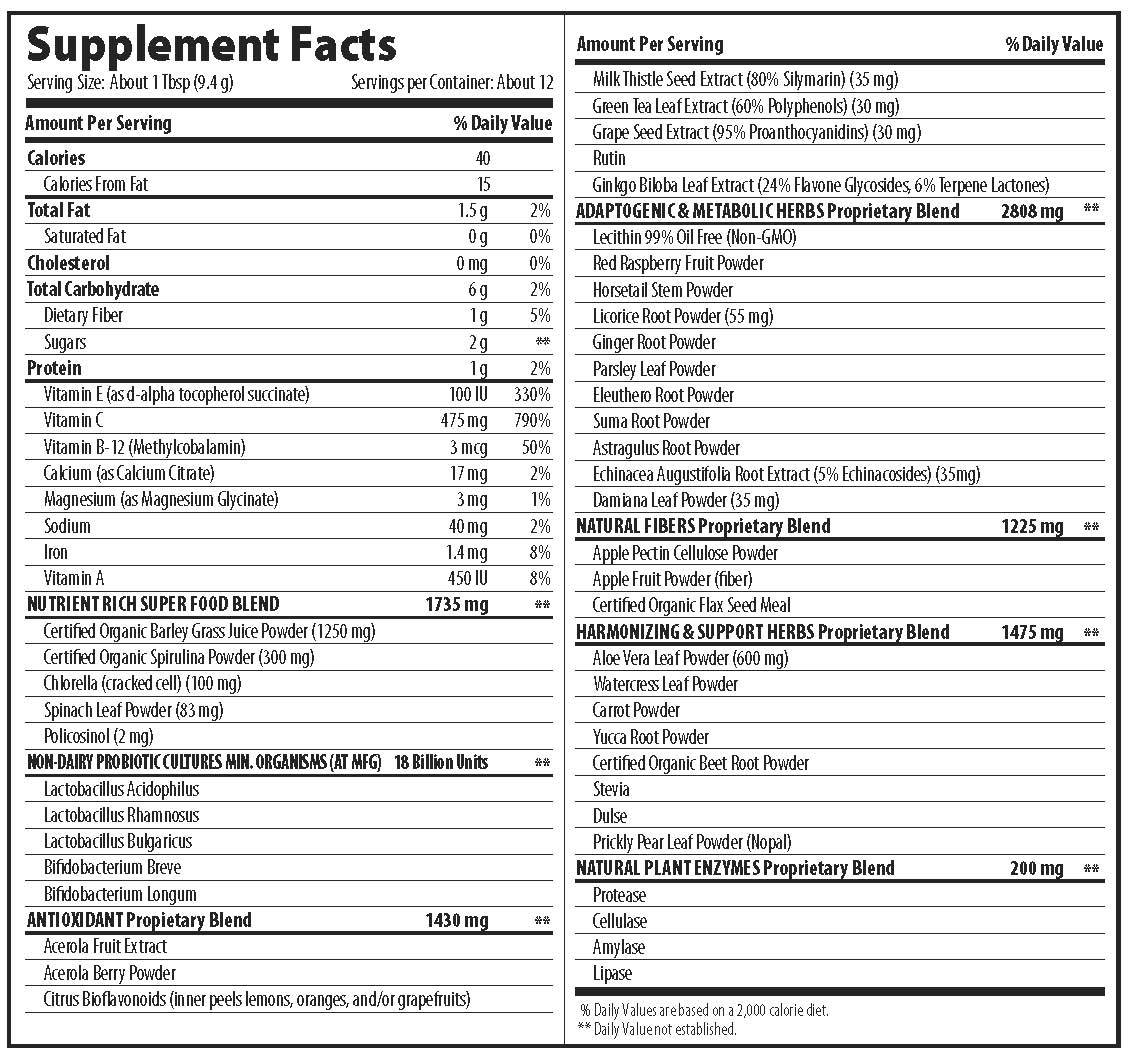 Rose:
more than a year ago
This stuff is AMAZING!!!!!!!!!!!!!! The taste is mild not over powering at all, It's very smooth, I got the trail size now I'm all finished, I'm waiting for well.ca to restock the larger one, I'm not a fan of veggies and with this stuff I'm getting my 5 servings, I highly recommend it,I got another one at a health store in the mean time and it's horrible. My only problem is I wish it wasn't so pricey.
Page
1