Made In Nature Organic California Seedless Raisins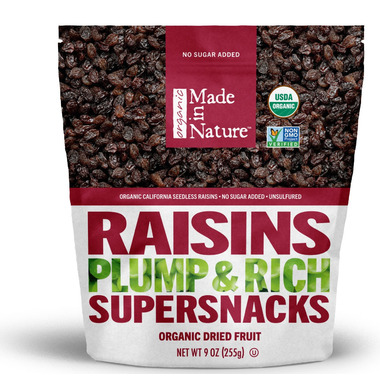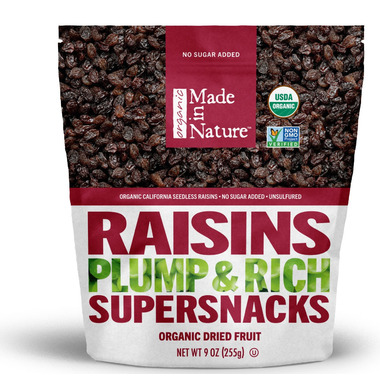 Made In Nature Organic California Seedless Raisins
Made In Nature Organic California Seedless Sun-Dried Raisins begin their journey as the sweetest, plumpest grapes bursting with juice.

These scrumptious raisins are fat-free, have zero cholesterol and are packed with antioxidants, the perfect healthy snack or nutritious boost to any recipe.

Made In Nature's raisins are handpicked in the San Joaquin Valley where the sun shines tirelessly to product the world's most luscious grapes. Then they are dried are at the base of their vines until they reach their peak of sweetness - glistening into moist, dark raisins. Just the way nature intended.

Ingredients: certified organic 100% seedless raisins.