Manhattan Toy Tree Top Adventure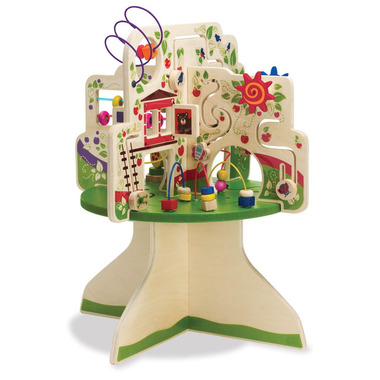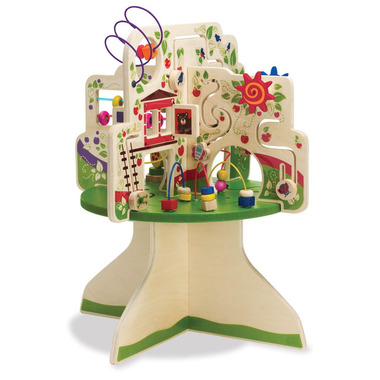 Manhattan Toy Tree Top Adventure
This wooden activity center is packed full of exciting features! Includes 4 quadrants with a variety of activities: 6 tracks with animal-themed gliders, 6 bead runs with colorful wooden beads, a spring flower and more. Adult assembly required. Watch a clip courtesy of ABC's The View - Best of the Toy Fair feature! Chosen as one of the Best Toys of the Year 2014 by Parents Magazine.
Suitable for ages 12 months old and up.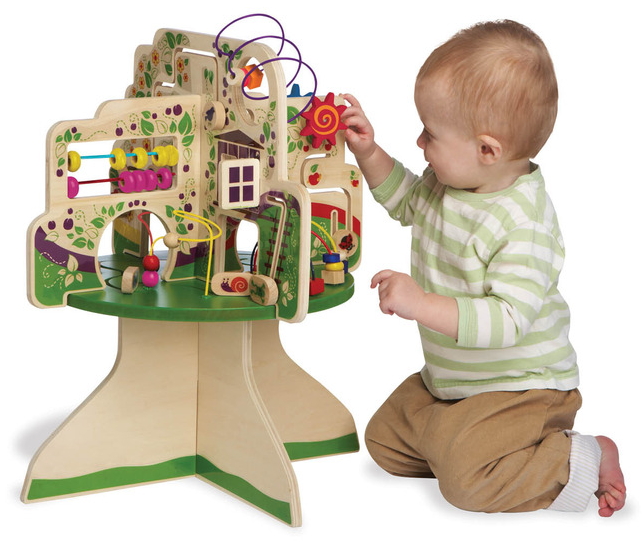 Johanna:
more than a year ago
My 10-month-old kiddo loves this toy, especially the spinning gears! A little smaller than I thought it would be, and lighter; my guy is just learning to stand and has nearly pulled it over on top of himself a few times. It arrives unassembled and takes about 15 minutes to put together. One star off because the quality is not quite there for the price - one of the little doors doesn't close properly, there were a few spots where I had to sand some frayed/jagged edges off the wood so it wasn't dangerous. Looks like they need to do a bit more quality control at the factory.
1