Martin & Pleasance Harmony Menopause
Women's Balancing Formula
60 tablets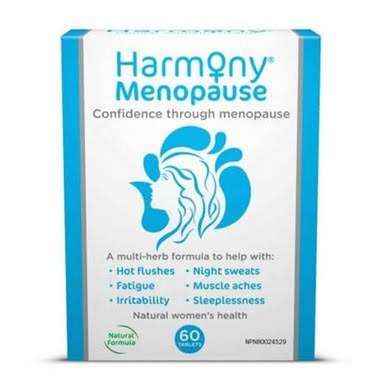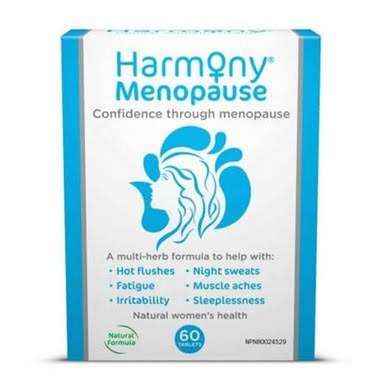 Martin & Pleasance Harmony Menopause
Women's Balancing Formula
60 tablets
Harmony, confidence through menopause.
Menopause has more than one symptom; which is why Harmony has more than one herb, each with its own properties. Menopause has been linked to more than 21 unpleasant symptoms, including: Hot flushes, Night sweats, Sleeplessness, Mild anxiety, Irritability, Joint aches, Fluid retention, Headaches and Abdominal bloating, to name a few.

Harmony is a menopause formula that contains 6 vital herbs and added Calcium, Magnesium and Vitamin D3. Harmony helps to balance and support normal female physiology during hormonal changes, this women's balancing formula helps calm the mind and support the body's reserves.

Instructions for Use: 2 tabs 2 times daily
Ingredients:
Rehmannia glutinosa root, Vitex agnus-castus fruit (Chaste Tree), Angelica polymorpha root (Dong Quai), Dioscorea opposita root (Chinese Yam), Paeonia lactiflora root (Peony), Bupleurum falcatum root.
Harmony does not contain the herb Black Cohosh or synthetic HRT.

*Not all women experience all symptoms. Always read the label and use only as directed.