Maybelline Superstay Better Skin Concealer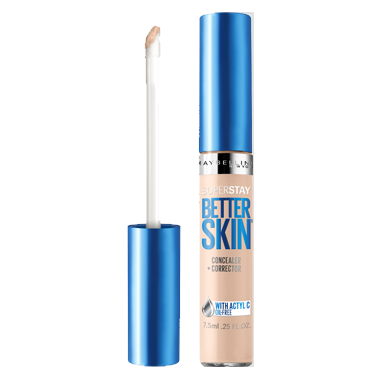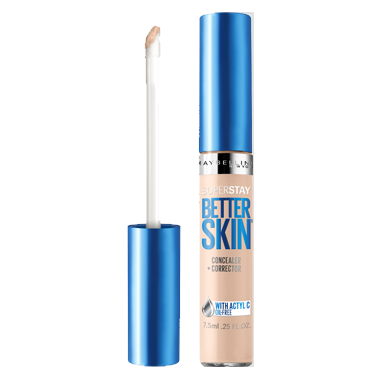 Maybelline Superstay Better Skin Concealer
Colour: Select a colour
Maybelline Superstay Better Skin Concealer is a 2-in-1 targeted Concealer + Corrector with an ACTYL C complex, an ingredient known for its antioxidant benefits.
Features:
The concealer instantly provides all-day flawless correction
Visibly reduces the appearance of dark circles, spots and imperfections in just 3 weeks
Has the antioxidant power of Actyl-C, a more durable form of vitamin C
For Best Results:
Use the applicator and apply desired amount directly on imperfections, spots or under eyes. Pat with finger to blend.