Maybelline Superstay Better Skin Foundation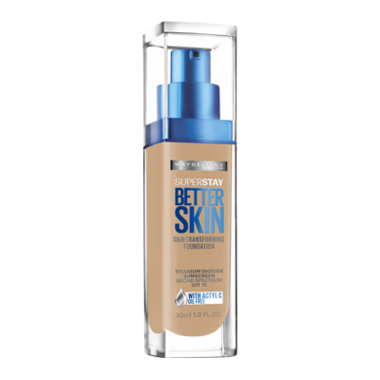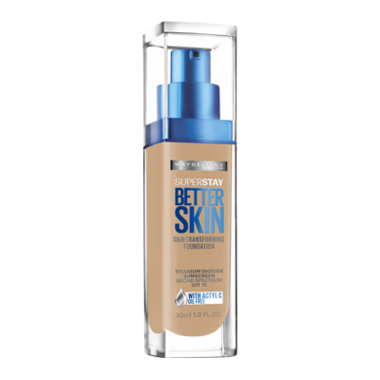 Colour Not Shown
Colour Not Shown
Colour Not Shown
Colour Not Shown
Colour Not Shown
The Maybelline Superstay Better Skin Foundation reduces the appearance of spots, bumps, dullness and redness to give you brighter, smoother and more even skin.
Features:
Longwear that improves skin every minute you're in it: brighter, smoother and more even.
With micro-flex technology and the antioxidant power of Actyl-C.
Ideal for sensitive skin. Good for all skin types. Medium to full coverage
How to Apply:
Apply evenly to your face and blend with your fingers.
Julie:
more than a year ago
I LOVE this foundation. While I was skeptical about it at first, it actually does make my skin better if I use it every day. I've had less breakouts and my skin tone is much more even. 4 stars instead of 5 just because I find that I have to use a primer to make the foundation last all day. Would definitely recommend to a friend!
Page
1