MegaFood Kid's N' Us Megaflora Probiotics
5 billion CFU 30 Capsules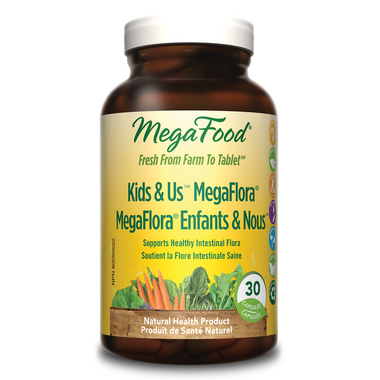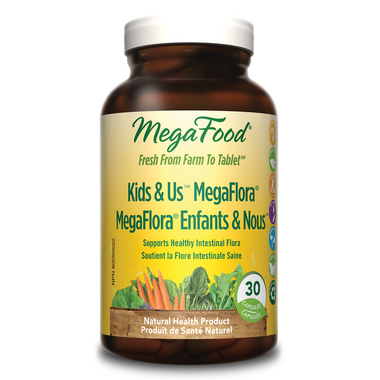 MegaFood Kid's N' Us Megaflora Probiotics
5 billion CFU 30 Capsules
MegaFood MegaFlora is a probiotic supplement that supports intestinal health, bowel regularity and immunity.
Features:
5 billion active bacteria, of 14 Life enhancing strains
Provides bacteria strains that are naturally found in the digestive system
Restores and maintains a balance of healthy probiotics
Recommended for adults and children over 5 years of age
Suggested Use:
1 capsule per day with a meal.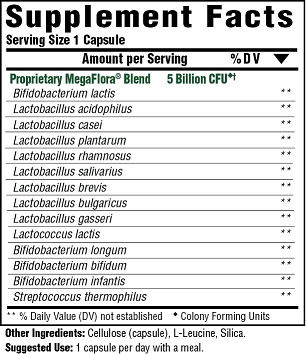 FoodState Nutrients™ are made with fresh and local foods. Crafted with MegaFood's Slo-Food Process™, they deliver the most authentic nourishment available, which MegaFoods believes the body recognizes as 100% whole food.

Natural, Non-GMO, Gluten Free, Sugar Free, Peanut Free Facility, Tree Nut Free Facility, Kosher, Vegan, Dairy Free

Please be advised that Well.ca follows manufacturer guidelines for storing & shipping probiotics. This product will be shipped with an ice-pack to maintain product efficacy.