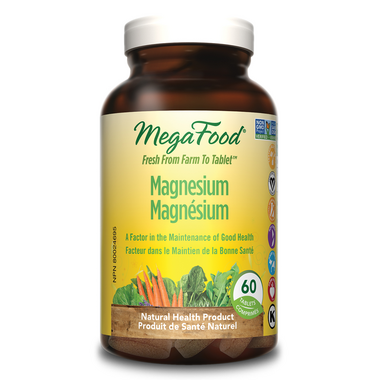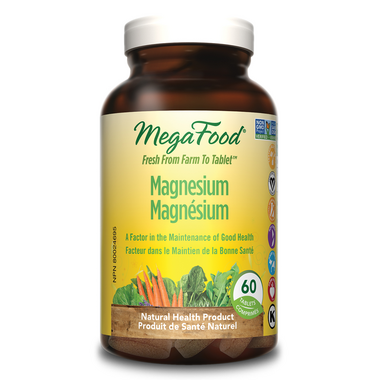 MegaFood Magnesium is magnesium delivered in wholesome nutritional yeast (S. cerevisiae), its most bioavailable food form.

Features:
Supports the health of the heart and nervous system, as well as relaxation of muscles
Organic spinach is a synergistic source of minerals and life-enhancing chlorophyll
Easy to digest even on an empty stomach
Suggested Use: 1 tablet daily. May be taken anytime throughout the day, even on an empty stomach.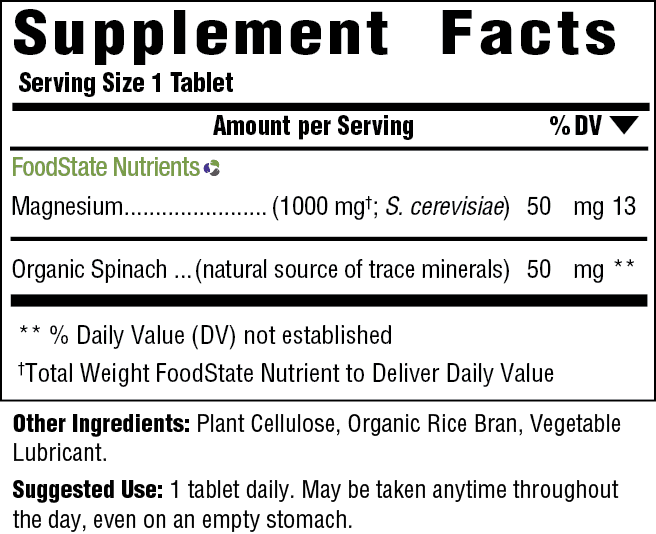 FoodState Nutrients™ are made with fresh and local foods. Crafted with MegaFood's Slo-Food Process™, they deliver the most authentic nourishment available, which MegaFoods believes the body recognizes as 100% whole food.

Natural, Non-GMO, Gluten Free, Sugar Free, Peanut Free Facility, Tree Nut Free Facility, Kosher, Vegan, Dairy Free









Maeghan:
more than a year ago
I've been using this for quite some time now, and although I haven't noticed any major changes, as I'm pretty healthy already, I read that most people don't get enough magnesium in their diets. I absolutely love MegaFood and the fact that their products are derived from whole foods instead of synthetics. I take this nightly with vitamin D.
Page
1