MegaFood Men Over 40 One Daily Multi-Vitamin
Iron Free Formula
90 Tablets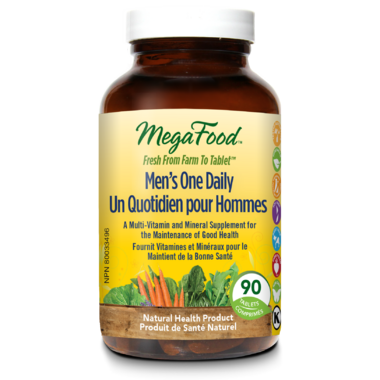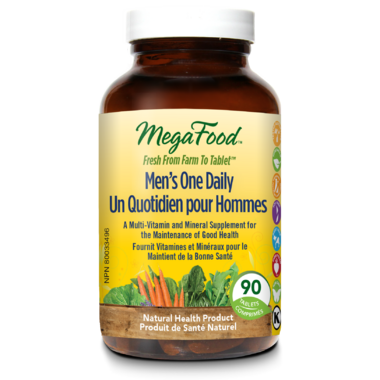 MegaFood Men Over 40 One Daily Multi-Vitamin
Iron Free Formula
90 Tablets
MegaFood Men Over 40 One Daily is wholesome nourishment in a convenient one tablet daily formula that is specially formulated for men over 40 years old.

Features:
Nourishes and supports the health of the whole body
Promotes immune health and well-being
Portective array of carotenoids and antioxidants from colourful whole foods and organic herbs
Enriched with enzymes to enhance digestive health
Easy to digest and can be taken on an empty stomach without upset
Suggested Use: 1 tablet daily. May be taken anytime throughout the day, even on an empty stomach.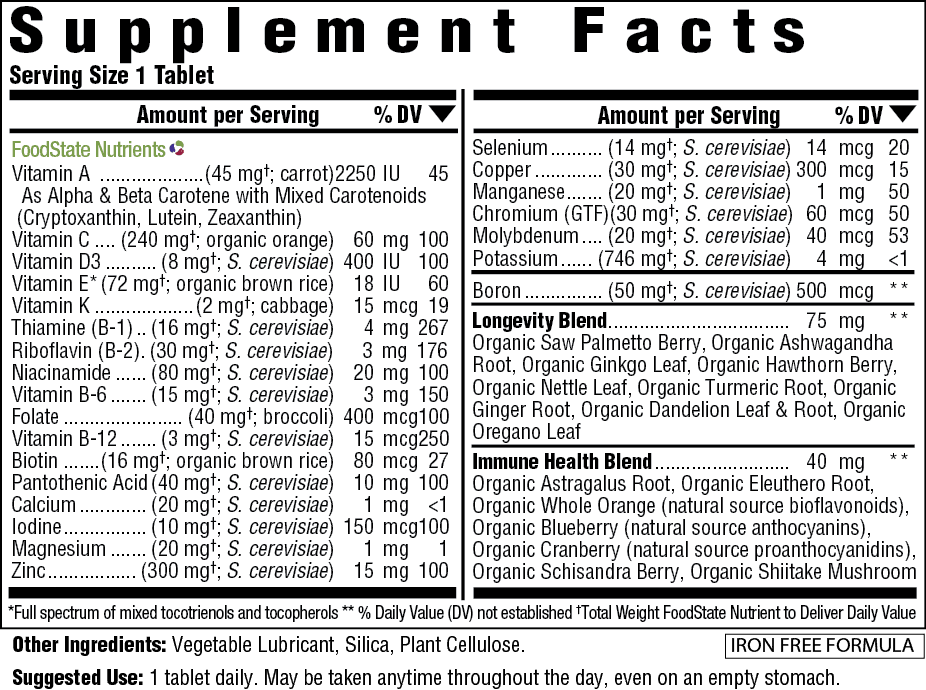 FoodState Nutrients™ are made with fresh and local foods. Crafted with MegaFood's Slo-Food Process™, they deliver the most authentic nourishment available, which MegaFoods believes the body recognizes as 100% whole food.
Natural, Non-GMO, Gluten Free, Sugar Free, Peanut Free Facility, Tree Nut Free Facility, Kosher, Vegetarian, Dairy Free





Wendy:
about a year ago
I have always tried to take the vitamins and minerals I need for myself and my family in whole foods that have them naturally. I also try to eat them with a variety of foods that, from what I have read, increase the chances of the nutrients being absorbed more effectively by the body. The Mega Food Vitamins are sourced from organic foods as much as possible and I like the fact that for their Men Over 40 One Daily Vitamin, they are recognizing the specific needs of men of this age.
Page
1