Self-adherent silicone dressing for scar management
5 per box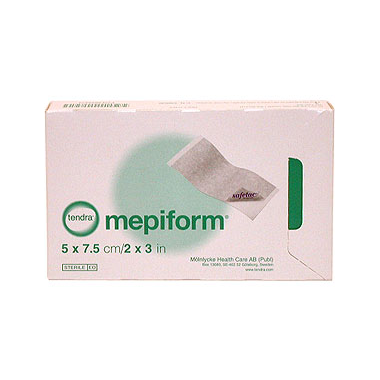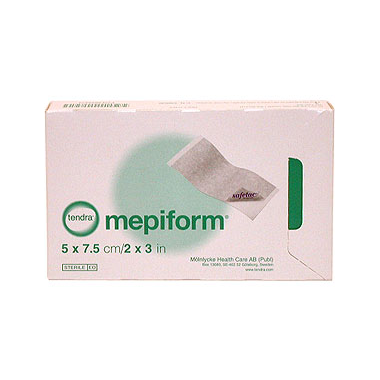 Mepiform - 5 x 7.5 cm
Self-adherent silicone dressing for scar management
5 per box
Mepiform is a thin, flexible, waterproof dressing for scar care. It is designed for the management of old and new hypertrophic and keloid scars. It is also suitable for use on closed wounds which may prevent the formation of hypertrophic and keloid scarring.
Melissa:
more than a year ago
This product is great! I began using it one month after surgery for a mole removal (10 stitches). The scar was dark reddish purple and and raised when I started. Three weeks later it's significantly lighter, smaller and flatter. It's nice that you can cut the size you need and get the most bang for your buck.
missbooby:
more than a year ago
This product is amazing! I've been using it for only 3 weeks now and have noticed a significant different in the colour of my scars. The redness is fading and becoming white and almost invisible. My advice when you purchase the product is to buy either the 10x18 or 4x30 cm because you get more for your money. The 5x7.5 is VERY small and not worth it. You spend so much money and only get a tiny bit, but if you spend just a bit more you get more than twice the silicone sheets. These are great because you can leave them on for up to 2 weeks and shower with them and they don't fall off.
Page
1