Method Dish Soap Pump Honey Crisp Apple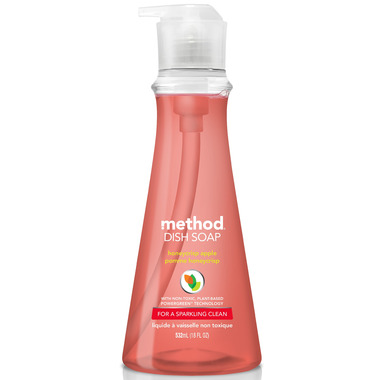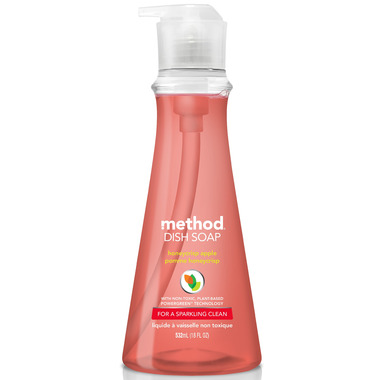 Method Dish Soap Pump Honey Crisp Apple
Method Dish Soap Pump was designed without settling. A squirt or two of Methods grease fighting concentrated dish soap on a sponge, or directly into the sink gets your dishes clean and fresh.
Method has made a great product even greater by adding an easy dispensing pump for convenience and practicality!
Features:
One handed convenience
Delightful scent and eye catching colour
Naturally derived, biodegradable formula
Newly redesigned pump uses 30% less plastic
Recyclable bottle made with 100% recycled plastic
The Scent: Like biting into a fresh honeycrisp apple. This scent pretty much named itself!
Ingredients:
Water (aqua), ethanol, glycerin, sodium chloride, sodium lauryl sulfate, lauramine oxide, citric acid, colorant, fragrance (parfum), decyl glucoside, lauryl glucoside, methylisothiazolinone and methylchoroisothiazolinone.
All method products are vegan and cruelty-free.