Mighty Leaf Organic Green Tea Tropical Tea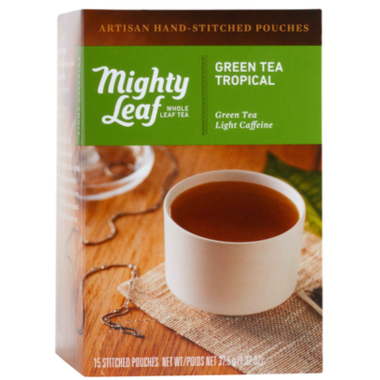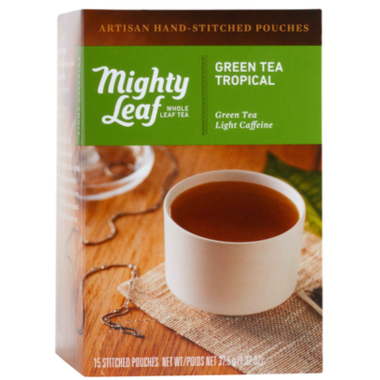 Mighty Leaf Organic Green Tea Tropical Tea
Green Tea Tropical tea boasts smooth green tea leaves that harmoniously blend with sweet tropical fruits to create a sensation as uplifting as a breeze of the isle of Papenoo. A healthy and refreshing blend, Green Tea Tropical makes ideal introduction to green tea!
Features:
Contains 15 individually-wrapped pyramid pouches
Made with the highest grade whole leaf teas for the fullest flavour
Large, silken pyramid pouches provide room for the whole leaves, blossoms, fruits and herbs to open, expand and express their unique characters
The pyramid pouch is biodegradable, commercially compostable and uses no staples or glue and is hand stitched

The carton is recyclable
Origin: China

How to Prepare:
Steep in 12 oz. of boiling water for 4 minutes.
Ingredients:
Flower Petals, Green Tea, Natural Flavours, Natural Tropical Flavours, Pineapple.