Mighty Leaf Organic Vanilla Bean Tea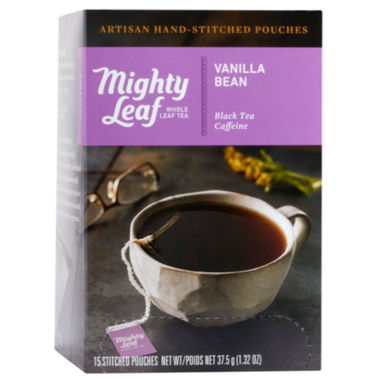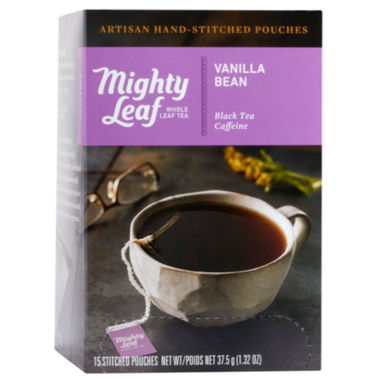 Mighty Leaf Organic Vanilla Bean Tea
Vanilla Bean, a deep blend of black tea leaves with Madagascar vanilla, conjures up images of inhaling the heady aroma of wild vanilla as you hike the tropics near Mt. Maromakotro. A full-bodied and fruity cup, Vanilla Bean, a blend of Ceylon and China black teas, makes a deeply satisfying impression.
Features:
Contains 15 individually-wrapped pyramid pouches
A robust blend of the finest organic black tea leaves
Made with the highest grade whole leaf teas for the fullest flavour
Large, silken pyramid pouches provide room for the whole leaves, blossoms, fruits and herbs to open, expand and express their unique characters
The pyramid pouch is biodegradable, commercially compostable and uses no staples or glue and is hand stitched

The carton is recyclable
Origin: China and Sri Lanka

How to Prepare:
Steep in 12 oz. of boiling water for 4 minutes.
Ingredients:
Black Tea and Vanilla Bean.