Milk Snob Cover Cream & Grey Stripes
The original Milk Snob® Cover is a fitted infant car seat cover that can also be used as a nursing cover or shopping cart cover. The stylish and modern way to protect your child against harsh sunlight, wind and unwanted onlookers when used as a car seat cover. The 4-way stretch allows for a custom fit on any infant car seat and for extra comfort while nursing.
Features:
Use as an infant car seat cover, nursing cover or shopping cart cover.
Offers true 360 coverage.
4-way stretch.
Modern and easy to use.
Luxuriously soft and airy.
Materials:
MILK SNOB® Covers are made out of the highest quality, super soft, light-weight and breathable Rayon blend fabric.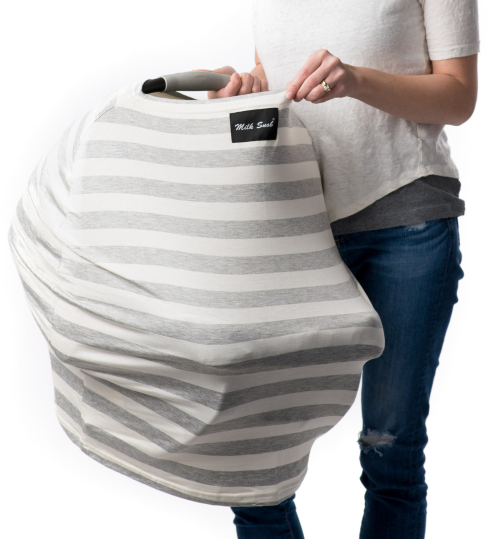 Similar Car Seat Accessories & Toys