Miracle Noodle Spaghetti with Marinara Sauce Ready to Eat Meal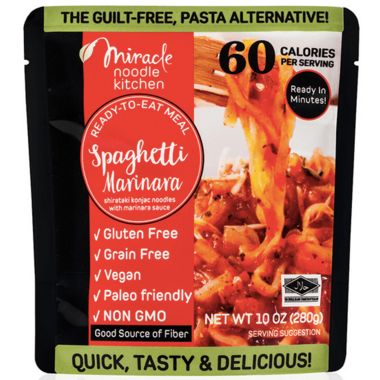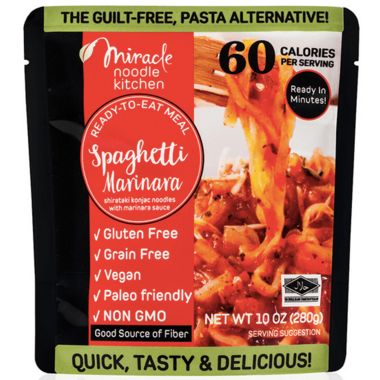 Miracle Noodle Spaghetti with Marinara Sauce Ready to Eat Meal
Only 60 calories per serving, our spaghetti will be a pasta lover's dream come true. In a mouthwatering marinara sauce, this dish is a quick, convenient, and tasty meal for lunch or dinner. These are the perfect replacement for regular high carbohydrate noodles and pasta.
Features:
Gluten Free
Vegan
Non-GMO
Natural
Ingredients:
Konjac shirataki noodles, tomato, carrot, tomato paste, onion, coconut oil, coconut sugar, water, garlic, sweet basil leaves, salt, white pepper.
Allergy Information: Produced in a facility that also uses peanut, soy beans and sesame.