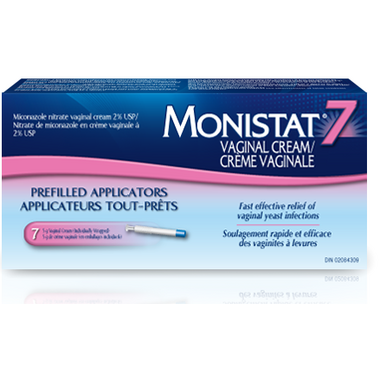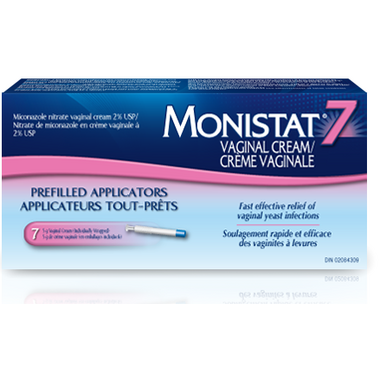 MONISTAT® 7 Vaginal Cream relieves the vaginal itching, burning and white discharge due to vaginal yeast infections (candidiasis).

Directions: Read leaflet for full directions and precautions before use. Insert one prefilled disposable applicator of cream into the vagina for 7 nights in a row, even if menstruating. For vaginal use only. Do not take by mouth.

Active Ingredients: Miconazole nitrate vaginal cream 2% USP

Nonmedicinal Ingredients: (alphabetical): benzoic acid, cetyl alcohol, isopropyl myristate, polysorbate 60, potassium hydroxide, propylene glycol, purified water, stearyl alcohol.