MONISTAT Derm Miconazole Nitrate Cream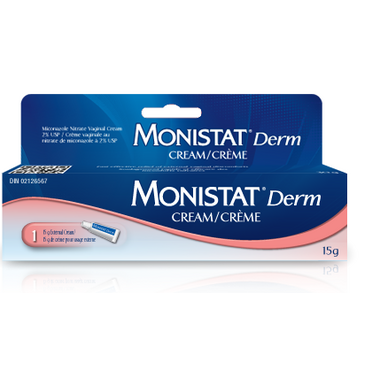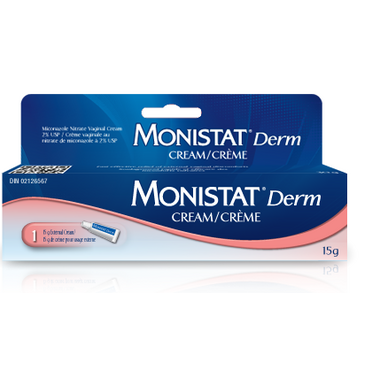 MONISTAT Derm Miconazole Nitrate Cream
For fast relief of external itching, burning, and irritation associated with vaginal yeast infections, MONISTAT Derm™ should be used only in conjunction with MONISTAT® vaginal ovules, vaginal suppositories, or vaginal cream.

Directions: Apply a thin layer of cream to the itchy or irritated genital area in the morning and evening as needed. Massage gently until the cream disappears.

Active Ingredients: Miconazole nitrate vaginal cream 2% USP

Nonmedicinal Ingredients: (alphabetical): benzoic acid, cetyl alcohol, isopropyl myristate, polysorbate 60, potassium hydroxide, propylene glycol, purified water, stearyl alcohol.