Mother-ease All In One Diaper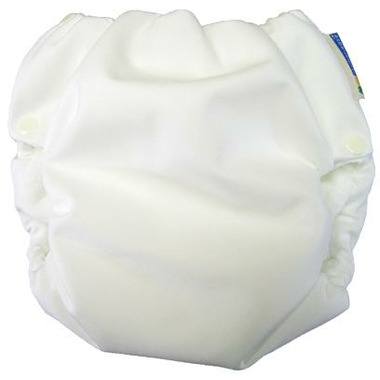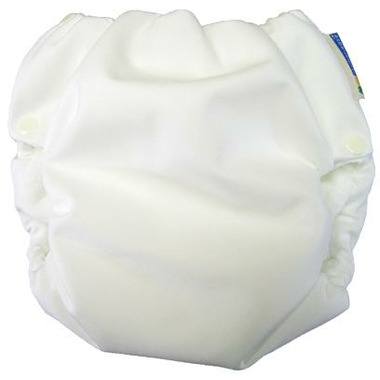 Mother-ease All In One Diaper
Just as handy as any disposable and much more leak proof, our Mother-ease All In One cloth diapers are highly breathable with the same side venting and adjustable snap enclosures as the Air Flow Snap Cover. Elastic all around gives the baby a comfortable, "no restriction" stretchy fit. The inner fabric is made of our knit cotton terry. The outer waterproof fabric is the same as we use in our covers, 100% polyester bonded to a durable urethane.

A few kept handy in the diaper bag is a good idea. This is an especially wonderful cloth diaper for those days when very quick diaper changes are essential. The Sandy's Liner also works well with these diapers when extra absorbency is required
Wash Care Instructions:
1. Wet cloth diapers go directly into the diaper pail, no rinsing is necessary. Soiled cloth diapers are rinsed in the toilet, then put into the diaper pail.
2. When the pail is full, dump the cloth diapers directly into the washing machine.
3. Pre-rinse or do a short cycle with warm water and detergent. Use the detergent you use for the rest of your laundry (without bleach). Avoid the use of fabric softeners, or use just a small amount (over use may result in reduced absorbency).
4. Wash the cloth diapers in a full cycle, at highest water level, using hot water, and your household detergent (without bleach). Bleach is very harsh against your baby's skin and may damage the cloth diaper's fibers and elastics
5. The washed cloth diapers may either be line dried or dried in the dryer.