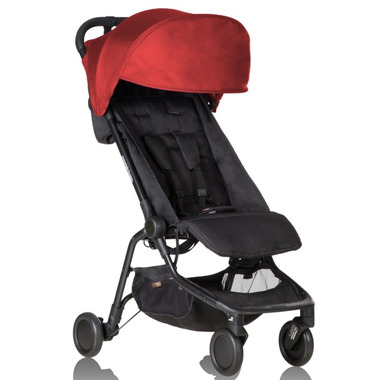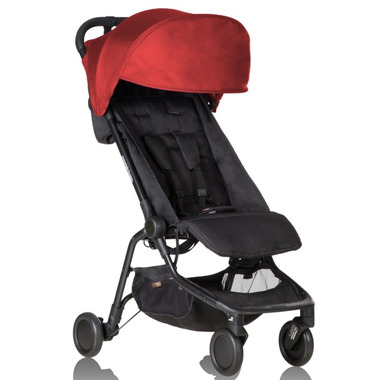 A truly lightweight, compact folding travel stroller that offers an authentic Mountain Buggy experience. The nano travel stroller provides dual functionality of car seat compatibility to easily transform into a fuss free urban travel stroller - perfect for today's busy, traveling modern families.
Features:
Outstanding curb pop!
Nano can easily fit into many carry on luggage units for planes, trains and automobiles
Full size, 1st class seating for the comfort of your growing baby
Easy, one hand flick out unfold
Rear wheel suspension and shoulder strap for hands free carry
Exposed carry handle when folded in satchel
Mesh ventilation with seat reclined
Easy pedal brake
Travel system ready - built in safety belts to safely secure a car seat capsule to nano – no need to purchase additional adaptors!
We're sorry! This item does not qualify for free samples.
Vasiliki:
more than a year ago
Had this stroller for almost a year and love it. The best part is the way it folds, it fits in the overhead bin of a plane or on the floor of the backseat/frontseat of the car if your trunk is full. I also get compliments on the way it looks and one of my friends bought it after seeting me with it. It is a great alternative to the bulky strollers you usually buy for newborns. I basically don't use my Graco since my daughter turned 12 months old.
Kaleigh-Anne:
more than a year ago
Love it! Especially love that it folds down so small and I can still use my car seat with this stroller. I do wish it had a cup holder of some sort and that the handle was/could be made a little taller (simply bc if you don't want he canopy pulled over baby it's awkward to get to the handlebar pat the canopy material)
Page
1