MSPrebiotic Prebiotic Supplement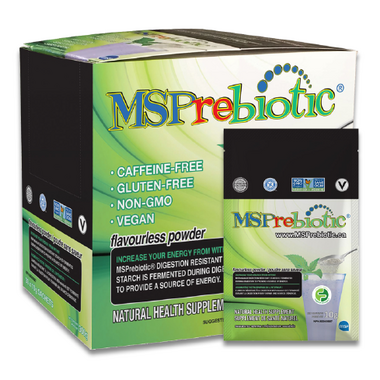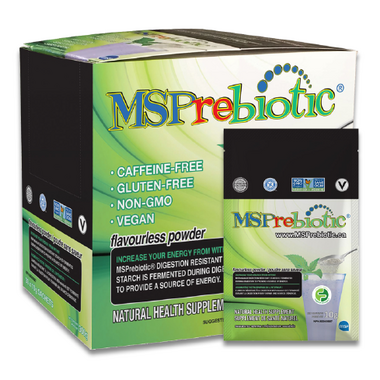 MSPrebiotic Prebiotic Supplement
MSPrebiotic is a clinically evaluated prebiotic supplement that improves gut health. Prebiotics boost gut health by providing food for probiotics. MSPrebiotic provides an effective way to regain confidence and supplement your gut health. Conveniently prepared in single serving sachets for gut health on-the-go!
Features and Benefits:
Great for digestive health
Stimulates the growth of healthy bacteria in the gut microbiome
Supports regularity and increases energy
Single serve sachets are a perfect on-the-go solution
Recommended Dosage:
First time users start with 3.5g/1 teaspoon per day until gut mircrobiome adjusts. Then increase to 10g per day and increase your daily dose as needed until you reach desired effects.
Ingredients:
Solanum tubersum extract
Cautions:
Do not exceed 30g per single dose and do not exceed 60g per day. Ensure to adequately hydrate before, During and after exercise. If you are pregnant or breastfeeding, consult a healthcare practitioner.
Gluten Free, Vegan, Non GMO, Caffeine Free, FODMAP Friendly