Munchkin Arm & Hammer 3-in-1 Potty Seat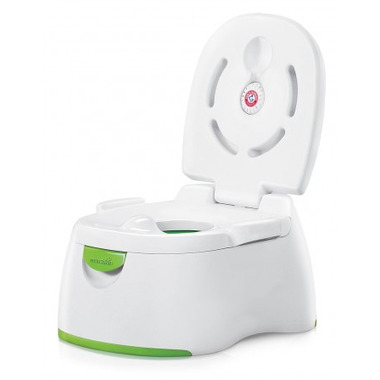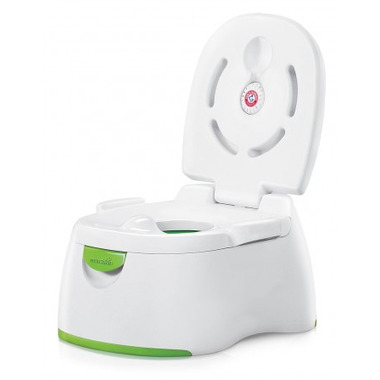 Munchkin Arm & Hammer 3-in-1 Potty Seat
A complete potty training system with the odor-eliminating power of baking soda - because sometimes potty training can stink. It's the little things.®
Designed for use at multiple stages of toilet training, the Munchkin Arm & Hammer™ 3-in-1 Potty Seat helps your child through the many stages of potty training. A built-in splash guard prevents splatter, while side grips are easy-to-grasp for stability. The potty seat's bowl removes for easy cleaning. As a sit-down potty chair, it includes built-in wipes that are safe to flush and helps teach your little one how to stay clean. The top of the Potty Seat can be used on a regular toilet, and the whole seat converts to a convenient step stool. The 3-in-1 Potty Seat integrates the power of baking soda for a safe way to eliminate odors.
The Munchkin Arm & Hammer™ 3-in-1 Potty Seat is the winner of the 2011 Innovation Award given by the Juvenile Products Manufacturers Association (JPMA).
Suitable for ages 18 months old and up.
Features:
Functions as a potty chair, removable trainer seat and a sturdy step stool
Powered by odor-eliminating baking soda
Includes 36 count built-in flushable wipes and 1 baking soda freshener disc
Includes a built in deflector
Potty Wipe Refills and baking soda fresheners sold separately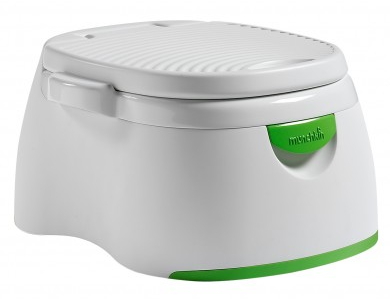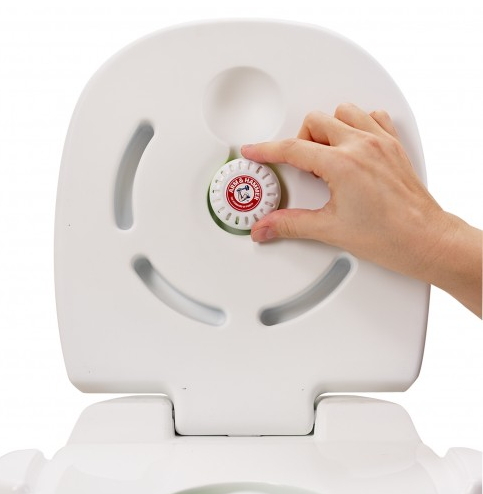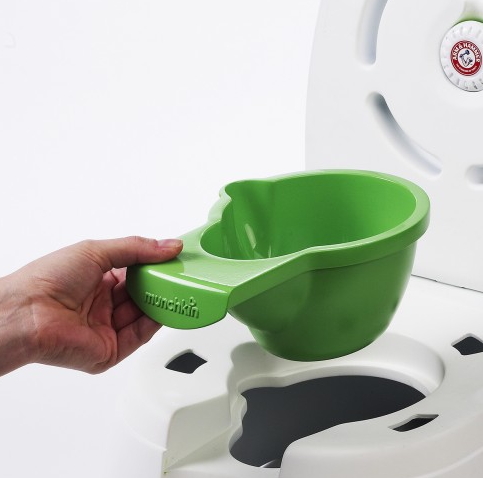 Step 1: Potty Chair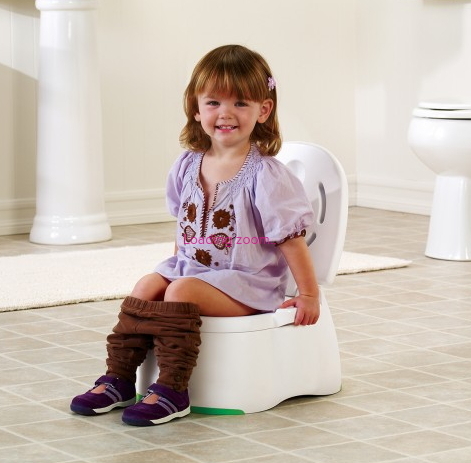 Step 2: Removable Trainer Set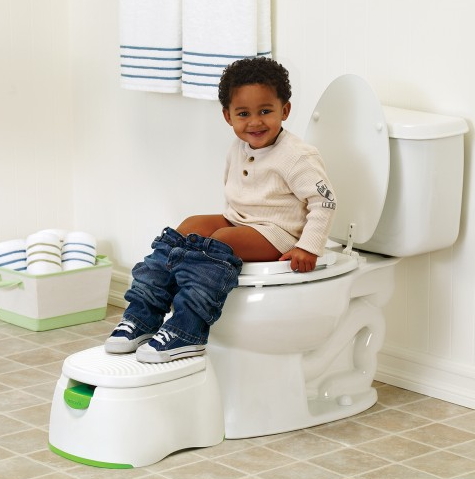 Step 3: Sturdy Step Stool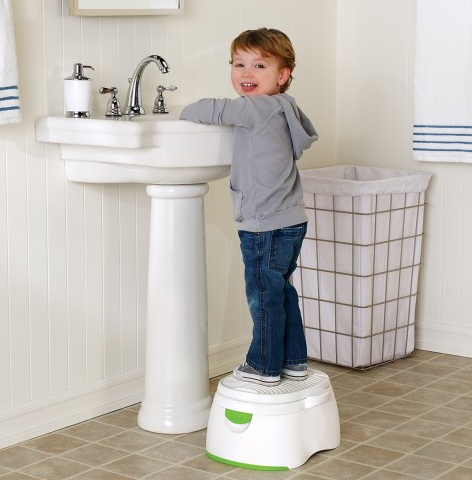 Jen:
more than a year ago
We started using this potty at 6 months old and it is ok. Pros: simple so you can focus on potty instead of flashy games, light weight, convertible, and easy to dump after baby goes. Cons: Arm & Hammer add-on products to be used with it are expensive, poor quality - especially ingredients on wipes, and you can't use others in their place due to size.
Page
1