Munchkin Auto-Close Designer Safety Gate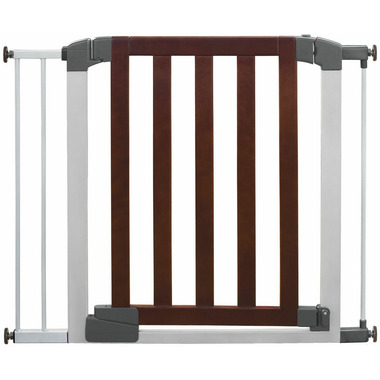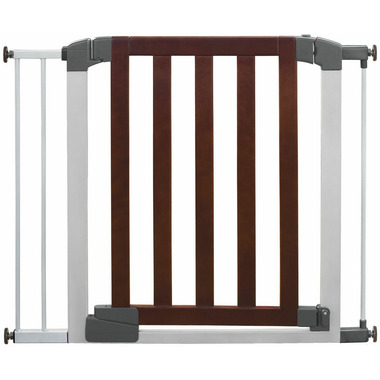 Munchkin Auto-Close Designer Safety Gate
Munchkin Auto-Close Designer Safety Gate has a double locking handle and is easy for an adult to use, but difficult for a child... keeping them on the safe side of the gate!
Features:
Use Everyplace® - top of stairs, bottom of stairs, or between rooms
Door swings open in both directions
Steel U-shaped power frame keeps gate firmly in place
Designed for children 6-24 months
Colour: Dark wood
Material: Wood and steel
Mount Type: Pressure or hardware
Dimensions: 29.5-40.5"W x 29"H
Included extensions: One 2.75" and one 5.5"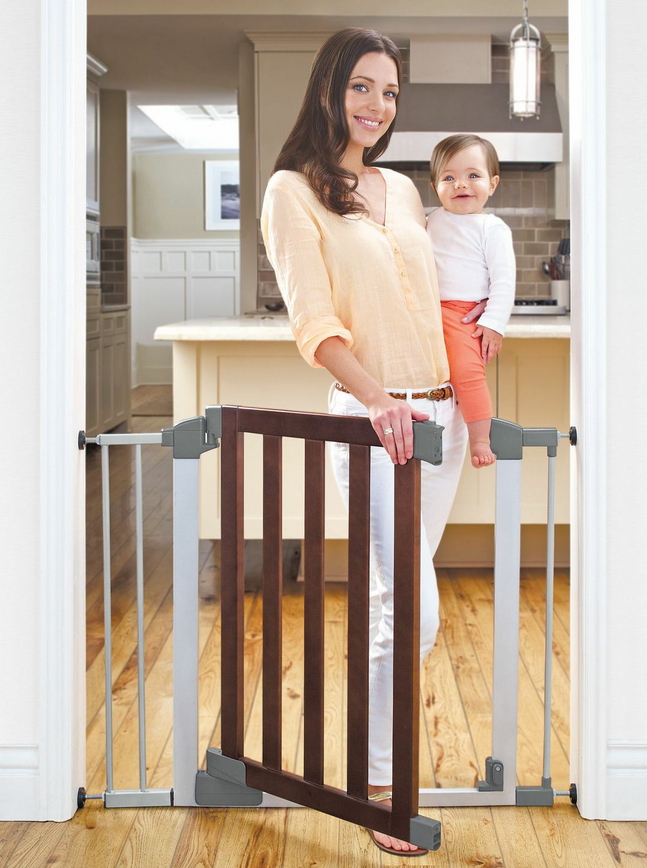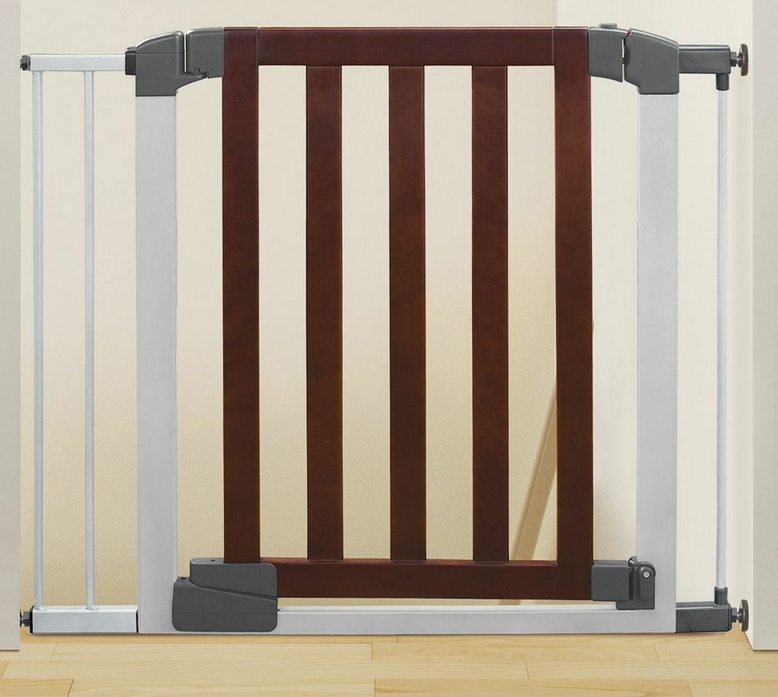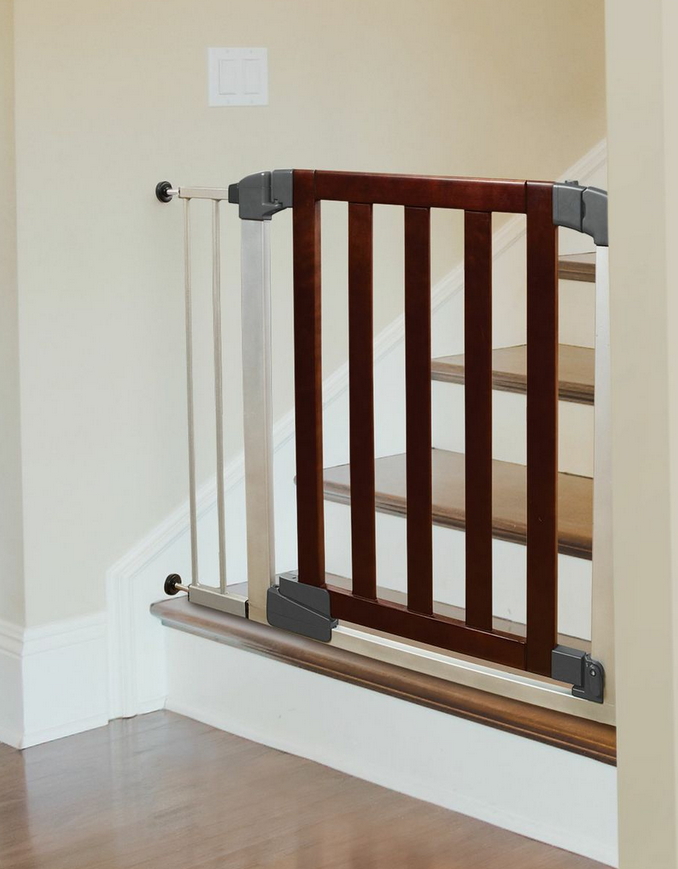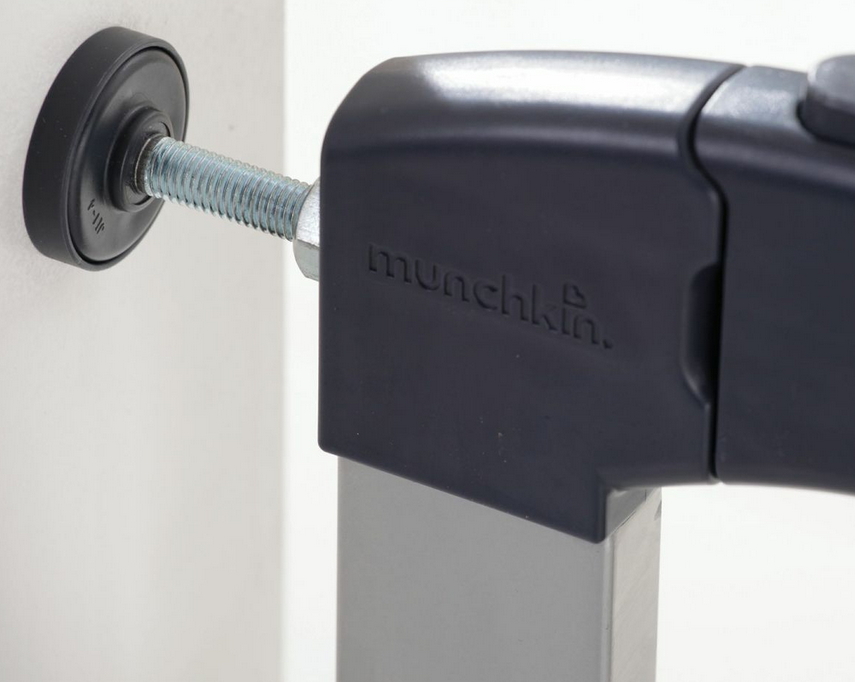 Abbi:
more than a year ago
Great looking gate, but only buy it if you plan to screw it to the wall. The close is very 'violent' and quite noisy. It is a gravity close gate and it really jerks when closing. I had it only pressure attached to the door frame at the top of the stairs and the second day after being installed 6yo opened it and went down the stairs. After it closed it wrenched the whole gate off the frame and it came flying down the stairs! My son frantically had to outrun it and narrowly missed being run over! I think if you screw in the circle holders, this shouldn't happen though.

My other issue is you can't find extenders that fit and match. I needed this gate to cover an opening 42" wide and bought it because the box says I can buy extenders. Unfortunately you cannot buy the light silver matching ones. Not impressed...
Janice:
more than a year ago
Awesome gait for children and for our dog. The self closing feature really works and if you want it open for awhile, it will stay open when opened all the way to one side. Gate opens and closes both ways. Is very sturdy and adds beauty to any room. Would buy a second one when it is back in stock.
Page
1