My Shakti Marble Yoga Mat And Towel Combination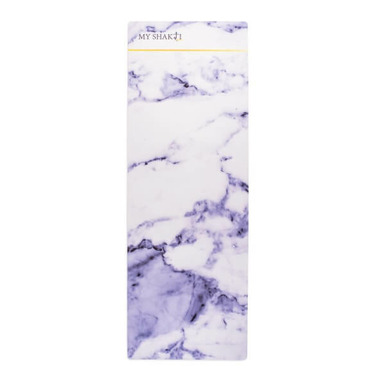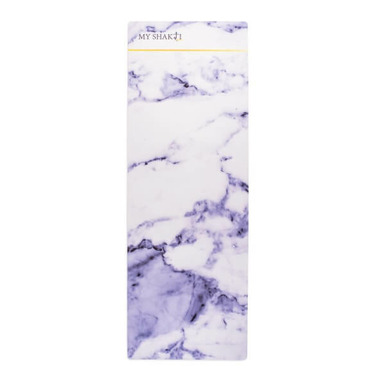 My Shakti Marble Yoga Mat And Towel Combination
- We're sorry, this product is no longer available!
- Shop for other products in: Yoga Mats

Marble Design - Premium Eco-friendly Mat/Towel Combination Yoga Mat. This mat is designed combining style & performance without compromising the environment.
You no longer need to bring a mat AND towel to class- The My Shakti Marble Yoga mat is an all-in-one product that even includes a carrying strap & is machine washable.
The Stunning design and absorbent suede microfiber is bonded to a natural tree rubber base that gives you the sweaty grip of a towel and cushiony feel of a yoga mat.
Features:
Perfect for Yoga, Hot Yoga, Vinyasa Yoga, Bikram Yoga, Pilates, and general exercise - The mat grips better the more you sweat!
Instantly improve your practice by having no towel bunching or moving around during practice
Comes with durable carrying strap that can be used as a yoga strap prop.
No more injuries! Compared to other mats it has extra stability & grip because of it's natural rubber base
No Smell - say bye to your cheap toxic smelling mats! My Shakti mats are odourless
Eco-friendly, biodegradable, recyclable 100% natural tree rubber, water based inks
Free from silicone, toxic glue, and phthalates
178cm x 61cm x 3.5mm
1.8kg
Tip: if you have dry hands and feet lightly spray water on the top surface of the mat at the beginning of your practice to prevent sliding
Caring Instructions:
Machine wash alone with or without detergent on gentle cycle in cold water - do not use bleach!
Hang to dry. (DO NOT PUT IN DRYER)
To speed up drying, wrap mat in a towel and squeeze out excess water