Nair Shower Power Hair Removal Cream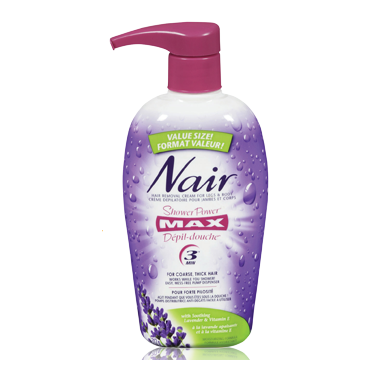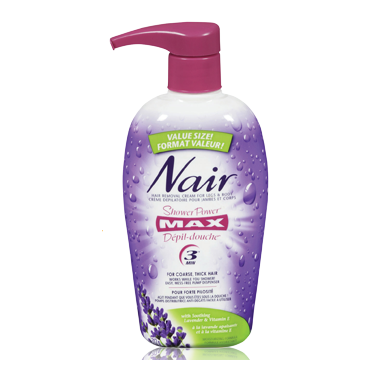 Nair Shower Power Hair Removal Cream
​Get maximum smoothness with minimum hassle!

Nair® Shower Power® MAX in an easy, mess-free pump dispenser works while you shower to remove even thick, coarse hair. Nair® powers your shower with breakthrough technology. Shower Power® has a triple protection system that delivers water-resistent properties so you can now use Nair® while you shower. The cream will resist washing off when you step in the shower.

Nair® Shower Power® MAX delivers maximum hair removal, with minimal hassle. The cream is formulated with soothing lavender and Vitamin E.


So what are you waiting for? Try Nair Shower Power MAX today for smooth, silky, hair-free skin.
Kyle:
more than a year ago
It's actually a pump bottle, it doesn't come with a sponge (they're useless anyway), it's actually got lavendar, not aloe in it, and the bottle is like bluish/purplish not green.
As for the product itself, it works well, I'm a guy and used it on my legs/chest. I have pretty tough skin & hair, I left it on for ~20-25min outside of the shower and suffered no burns or anything. It only somewhat stays on you in the shower, it needs to applied to dried skin/hair and be globbed on anyway, I just used the shower to wash it off.
Left some stubble, but got the bulk of the hair removed though, if your skin isn't made of iron like mine then maybe it will work in the advertised time of 3mins and might get your stubble removed though.
Page
1