Naked Coconuts Unscented Coconut Oil Medium



- Max: 3
- We're sorry, this product is no longer available!
- Shop for other products in: Coconut Oil

An organic and Non GMO certified unscented coconut oil that is steam-pressed to deodorize the smell and flavor for those not in the coco-nutty mood. This oil is commonly called 'Refined Coconut Oil' however the descriptor has been switched to Unscented as consumers very commonly ask for "the one that doesn't taste like coconut."
Features:
Organic Certified
Non-GMO Project Certified
Vegan friendly
Peanut free
How to use it:
Cooking: Use it as a substitute for butter, olive oil, canola oil and other cooking oils. A slight coconut taste might be present in some dishes and none in others.
Body: Virgin Coconut Oil has a ton of uses! Some more popular choices are to use as a moisturizer (great for rough, dry skin and eczema), hair conditioner (on the tips), make-up remover, and lip-balm.
Ingredients
: Organic Coconut Oil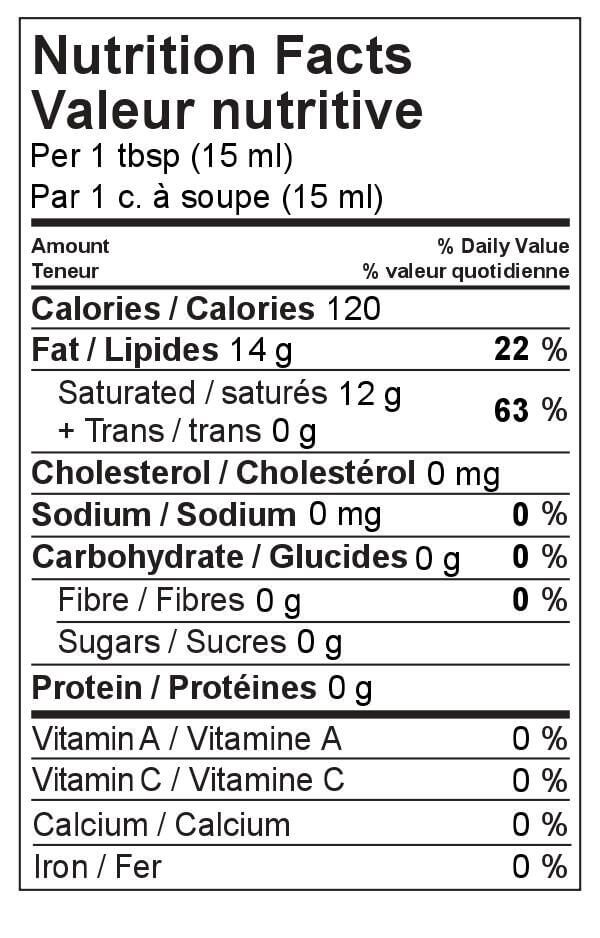 Other Naked Natural Foods Products