Nature Beaute Sante H-Pantoten-3 Tablets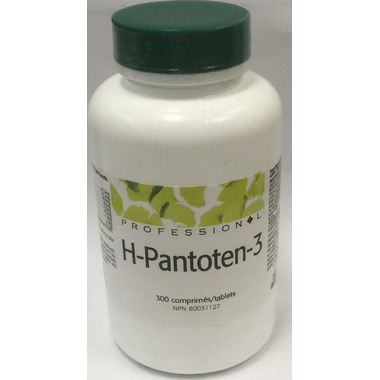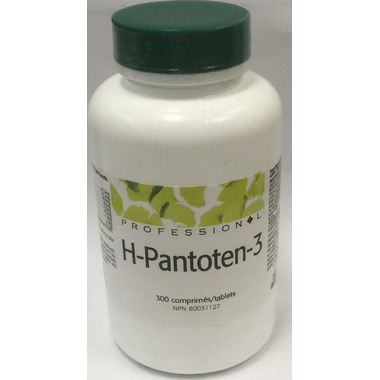 Nature Beaute Sante H-Pantoten-3 Tablets
The Nature Beaute Sante H-Pantoten-3 Tablets are a100% natural origin dietary supplement that can help treat acne, furunculosis and loss of appetite. Also treats abnormal hair loss.
Recommended Dose: 3 TIMES A DAY WITH FOOD
Features:

Highly concentrated brewers yeast extract from Sweden
Rich in natural B vitamins
Silica rich nettle.

Ingredients: calcium 41.3 mg,methionine 37.3 mg,silicic acid 10 mg,lysine 8.7 mg,panthotenic acid 8.7 mg,nicotinic acid 7.5 mg,iron 1.3 mg,folic acid,biotin Non medecinalmingredients : sugar,cellulose,talc.potato starch,glycerin,magnesium stearate,titanium dioxide,colloidal silicon dioxide,wheat starch ,carnauba wax
May Contain: Peanuts, Tree Nuts, Milk, Egg, Sesame, Soy, Wheat, Seafood, Mustard, Sulfites