Nature's Bounty Gentle Iron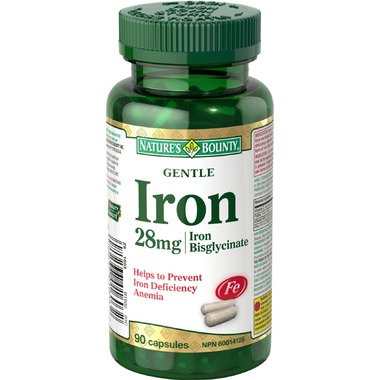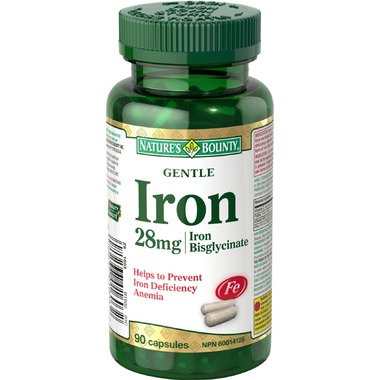 Nature's Bounty Gentle Iron
Iron is a factor in the maintenance of good health and is a necessary component of hemoglobin, the oxygen carrier in the blood. Nature's Bounty Gentle Iron contains Iron Bisglycinate, a well-tolerated form of Iron that is gentle to your system.
Adult Dosage (Oral): For adults, take one (1) capsule once a day. Take a few hours before or after taking other medications. Take with food.

Medicinal Ingredients (Each Capsule Contains):


Non-Medical Ingredients: Microcrystalline Cellulose, Dibasic Calcium Phosphate, Magnesium Stearate, Silicon Dioxide, Croscarmellose Sodium, Gelatin, Mannitol.