Nature's Bounty Q-Sorb Co Q10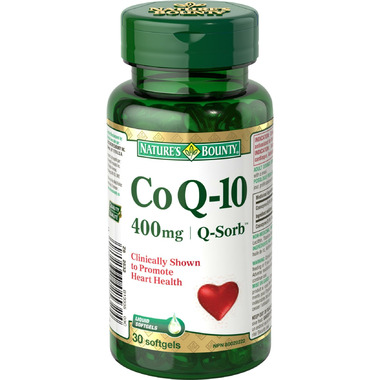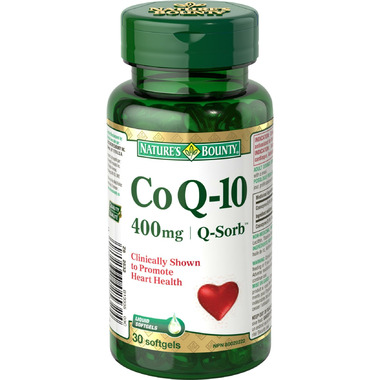 Nature's Bounty Q-Sorb Co Q10
As we age, it is natural to experience lower levels of CoQ10, an antioxidant that helps fight cell-damaging free radicals and plays an important role in supporting heart health. CoQ10 is clinically shown to promote heart health, so add Nature's Bounty Maximum Strength Co Q-10 to your routine, because a healthy heart is always important!

Features:
Clinically Shown to Promote Heart Health
Liquid Filled Softgel
An antioxidant for the maintenance of good health
Adult Dosage (Oral):
Adults, take one (1) softgels daily.
Medicinal Ingredients (Each Softgel Contains):
Co-enzyme Q-10 (bacteria/yeast) - 400 mg
Non-Medical Ingredients:
Gelatin, glycerin, rice bran oil, soy lecithin, titanium dioxide.
Shawna:
more than a year ago
I'm not quite sure how to review a vitamin, but I'll try. My fertility doctor recommended a large dose of CoEnzyme Q10 while trying to conceive, and besides this one, all the pills are such a low dose (30, 60 or 100mg) I'd have to take loads. I take four of these a day, and that's pretty manageable. They're gel caps, and easy to swallow. I recommend these to anyone requiring a large dose.
1