Nature's Path Organic Flax Plus Cinnamon Flakes Eco Pack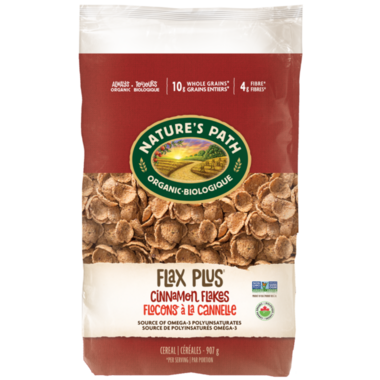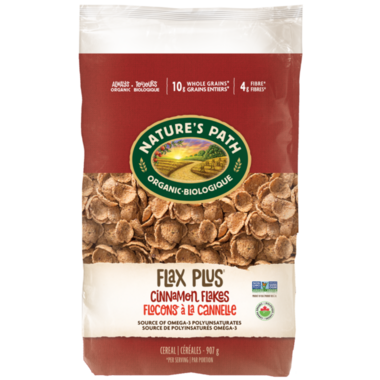 Nature's Path Organic Flax Plus Cinnamon Flakes Eco Pack



To make Flax Plus Cinnamon Flakes, organic whole wheat meal, wheat bran, oat bran, and flax are combined with a touch of cinnamon. The end product is a deliciously crunchy and wholesome cereal that will be hard to put down.

Ingredients: Whole wheat meal*, wheat bran*, cane sugar*, flax seeds*, oat bran*, barley malt extract*, sea salt, tocopherols (natural vitamin E), cinnamon*. *Organic.
Warning: Contains wheat. Produced in a facility that uses soy, peanuts or tree nuts.