Nature's Path Organic Qi'a Cranberry Vanilla Superfood Cereal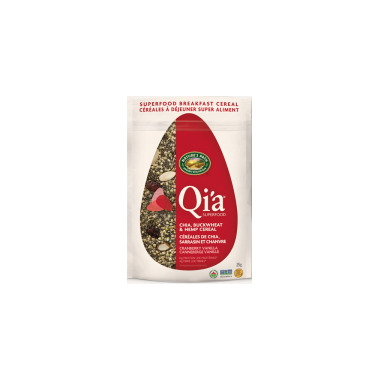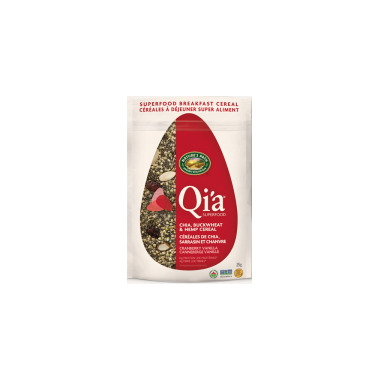 Nature's Path Organic Qi'a Cranberry Vanilla Superfood Cereal
Qi'a (pronounced Kee-ah) is Nature's Path Superfood Cereal made with Chia, Hemp and Buckwheat. This power trio is full of plant-based Protein, Fiber and ALA Omegas. Boost your nutrition with only 2 tbsp of cereal and feel the energy from this powerful, functional, and nutritious superfood. Enjoy a blend of vanilla-dusted cranberries and almonds for delicious flavor and added nutrients.
Features:
4 g of fiber
0 g of grains
6 g of protein
Ingredients: Chia seeds, buckwheat groats, hemp seeds, cranberries (coated with sunflower oil), almonds, natural vanilla flavor.

Contains tree nuts. May contain soy, peanuts or dairy or tree nuts.