Nature's Way Hawthorn Berries Value Size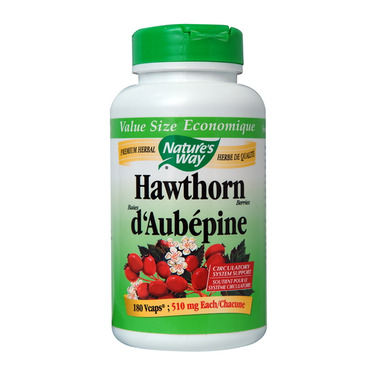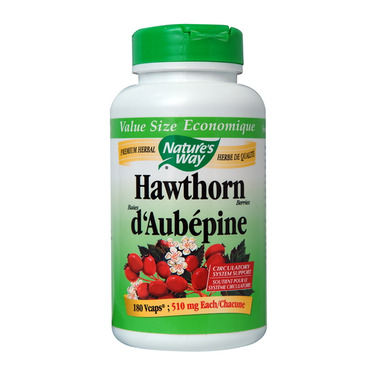 Nature's Way Hawthorn Berries Value Size
Hawthorn berries of this European species have been used since ancient times. Hawthorn berries are used for well-being and as a cardiovascular tonic.
Directions:
Adults: 1 to 2 capsules three times per day.
Medicinal Ingredients (per capsule):
Hawthorn berries (Crataegus oxyacantha) ... 510 mg
Other Ingredients:
Hydroxypropyl methylcellulose, magnesium stearate, silica.
Warning:
Consult a health care practitioner prior to use if you are taking cardiac glycosides such as digitalis/digoxin, or blood pressure medication. Consult a health care practitioner if symptoms persist or worsen.


Daniel:
a few months ago
I am in my early 70s with both a heart condition
and Inclusion Body Myositis which makes my
muscles weak all over, especially my leg muscles leaving me wheelchair bound. I'm trying all sorts of natural cures to help in somewhat with my autoimmune disease.
I just started to try these hawthorne berries
to see if there is any improvement. to decrease
the constant pain from inflammation.
Hawthorne berries have a lot of flavinoids in them. Flavonoids are potent antioxidants known to effectively decrease inflammation while boosting immune function.
1