Nature's Way Horny Goat Weed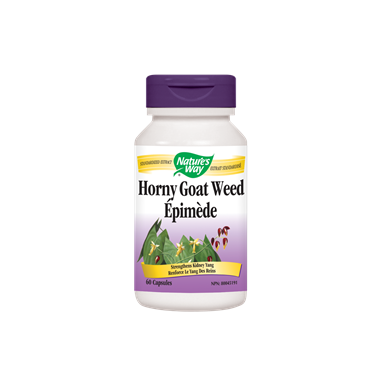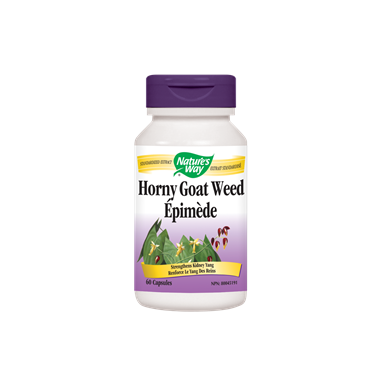 Nature's Way Horny Goat Weed
Horny Goat Weed is a traditional Chinese tonic for healthy sexual activity. Horny Goat Weed originates in China where it is called yin yang huo because it is a tonic for the female (yin) and the male (yang). Nature's Way ​Horny Goat Weed is standardized to 10% icariin.
Directions:
Adults take 1 capsule 1 to 2 times a day.
Medicinal Ingredients (per capsule):
Horny Goat Weed (Epimedium sagittatum) 20:1 ... 500 mg
Other Ingredients:
Gelatin.
Warning:
If symptoms persist or worsen, or if new symptoms develop, consult a health care practitioner. If you are taking prescription medications, consult a health care practitioner prior to use.
Contra-Indications:
If you are pregnant or breastfeeding do not use this product. Do not use in cases of effulgent yin deficiency-fire.

Michelle:
more than a year ago
I got this after some light research as to assist with my self and my partner's energy levels and libido do. It has been pretty good to help. We take one in the morning with vitamins each day and we have found we are a more up to having a late night. It's natural so don't expect a magic pill to fix ED. I found people complain about it not working to do that. That isn't was it is intended to do.
Page
1