Nature's Way Liquid Coconut Oil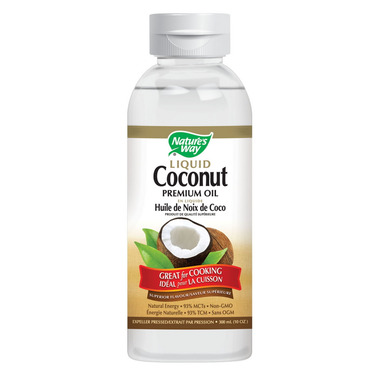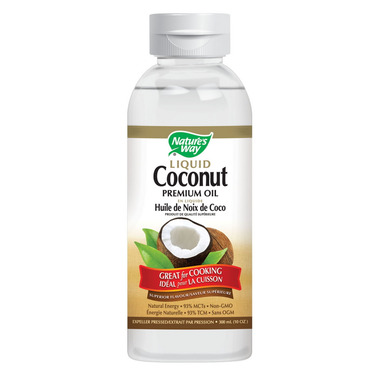 Nature's Way Liquid Coconut Oil
Liquid Coconut Premium Oil maintains the full aroma and taste of fresh coconuts and is from pure, expeller pressed non-gmo coconuts. It's also non-hydrogenated, Hexane-free, uses no solvents and contains no trans fats.
Features:
Stays Liquid – Even When Refrigerated!
Superior Potency – up to 93% MCTs (Medium Chain Fatty Acids)
Does not harden because of higher MCT content
Good alternative to vegetable oils for cooking
Ideal for salad dressings, sauces, dips and drizzling on popcorn
Easy to use as a moisturizing hand lotion and hair conditioner
Usage Suggestions:
As an alternative to butter, margarine or vegetable oil, use for baking and sautéing in temperatures up to 180°C (350°F). Great for salad dressings, sauces, dips, smoothies, drizzling over popcorn and more!
Nutrition Information: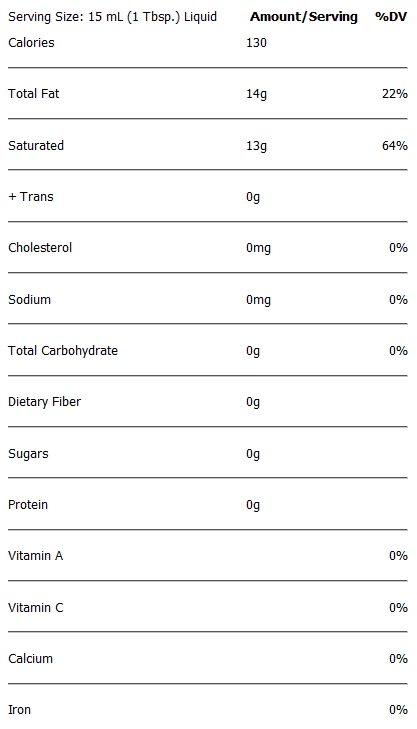 Ingredients:
Non-GMO Expeller pressed Coconut oil.