Nature's Way OmegaSea Omega-3 + Vitamin D Lemony Lemon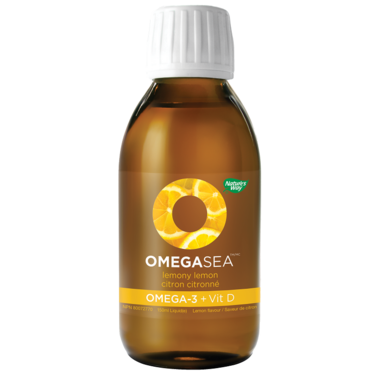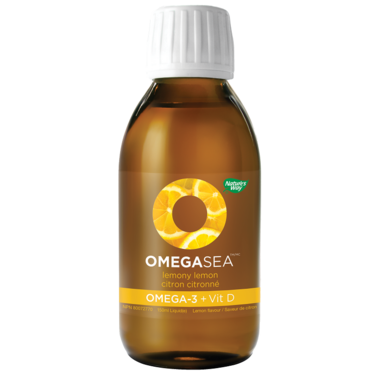 Nature's Way OmegaSea Omega-3 + Vitamin D Lemony Lemon
With Nature's Way OmegaSea Omega-3 + Vitamin D all you need is one super-tasty teaspoon a day! OmegaSea is a great-tasting and made with ultra-pure Omega-3.
Features:
Delivers a dose of 750mg of EPA+DHA, and 1000 IU of Vitamin D per tsp
Promotes the maintenance of good health, cardiovascular health, and more
Delicious taste
Made in Canada
Directions:
Adults and adolescents 14 years and older take 1 tsp. daily. Children 1–13 years take 1/2 tsp. daily. Shake well before each use. After opening, refrigerate and consume within 100 days. Do not use if safety seal is broken or missing.
Ingredients:
Fish oil (anchovies, sardines, mackerel, herring) vitamin D3, high oleic sunflower oil, natural flavours, tocopherols (derived from non-GMO soy), green tea extract, medium chain triglycerides, monk fruit extract.
Natural, Gluten Free, Peanut Free Product, Tree Nut Free Product, Canadian Brand, Sugar Free, Energy Efficient