Nature's Way White Willow Bark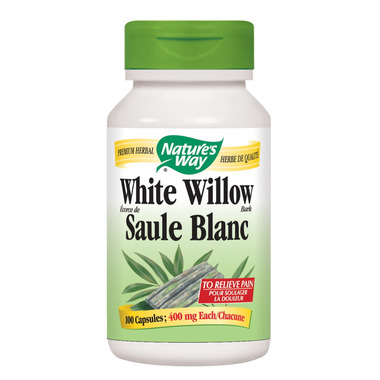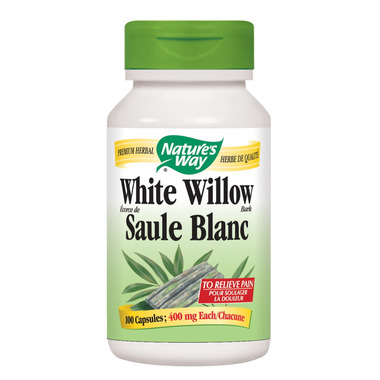 Nature's Way White Willow Bark
White Willow Bark was the basis for the synthesis of aspirin. It's traditionally used in herbal medicine to reduce fevers and alleviate mild pain such as headaches and rheumatic pain. It contains salicin and related compounds. Nature's Way White Willow Bark is harvested from wild trees by a careful stripping process that does not hinder the growth of the tree.
Directions:
Adults take 3 capsules with water 3 times per day at mealtimes.
Medicinal Ingredients (per capsule):
White Willow bark (Salix alba) ... 400 mg
Other Ingredients:
Gelatin (capsule).
Caution:
Do not use if you are pregnant or breastfeeding and/or if you are allergic to acetylsalicylic acid (ASA) or other salicylates. Consult a health care practitioner if you experience gastrointestinal adverse effects. Consult a health care practitioner if symptoms persist or worsen.