Naty by Nature Babycare Diapers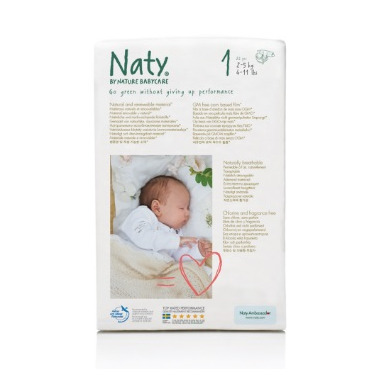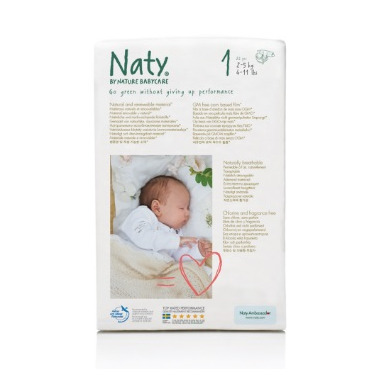 Naty by Nature Babycare Diapers
Naty by Nature Babycare Diapers are all natural diapers that are 100% chlorine free, making them soft against your baby's precious skin. These diapers are less bulky than other brands on the market, still while providing excellent leak protection. Since the diapers are Eco-friendly and made with natural materials, they feel more like a cloth diaper than plastic disposable diapers. This diaper is perfect for the active baby in your household!
Features:
100% chlorine free
Based on biodegradable materials
Biodegradable back sheet film based on corn
100% GMO free
Size 1 fits babies 4-11 lbs


Lindsay:
a few months ago
I love that these diapers are chemical free and eco friendly. But the sizing doesn't work for my baby. She is just over 11 lbs and I'm still fastening the tabs almost overlapping. We have had some poopy messes too - the backs of the diapers have nonelasticity so when she has a big poop it will leak out of the back of her diaper.
Page
1