Navitas Naturals Organic Cacao Powder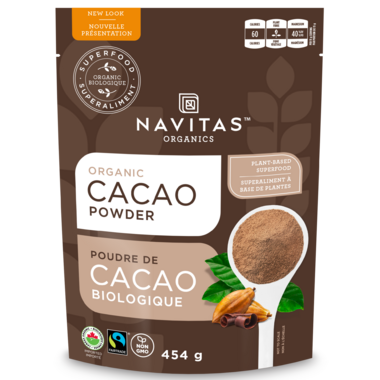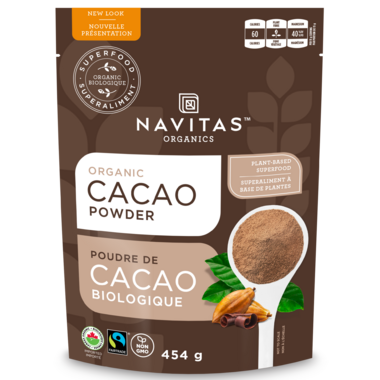 Navitas Naturals Organic Cacao Powder
Navitas Naturals Organic Cacao Powder brings the chocolate factory to your kitchen, as it instantly transforms smoothies, desserts, pies, and countless other recipes into the healthiest chocolate indulgence around. Put a spoonful into your next treat and understand why this super food has been enjoyed for thousands of years. Plus, with no added sugar, Navitas Naturals Cacao Powder is an exceptionally healthy way to stock up on antioxidants and important minerals like magnesium and iron.
Features:
Raw
Kosher
Vegan
Organic
Gluten-free
Non-GMO
Health Properties:
Minerals
Antioxidants
Mild stimulation
Omega fatty acids
Micronutrient Lineup:
Flavonols
Theobromine
Antioxidants
Polyphenols
Magnesium, iron
This product is Peanut and Tree Nut free! However, this product was packaged in a facility that also handles tree nuts (cashews only).