Neal Brothers Honey Mustard Pretzels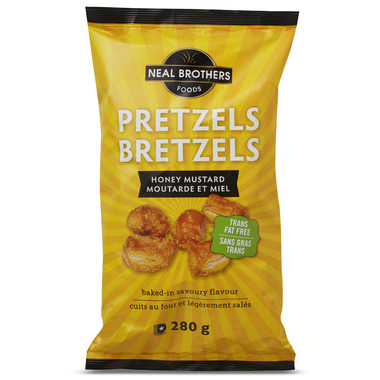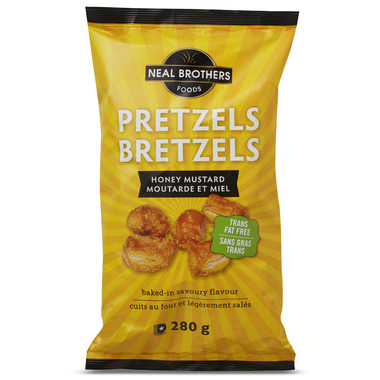 Neal Brothers Honey Mustard Pretzels
He shoots, he scores and these tasty nuggets have won the game! Neal Brothers Honey Mustard Pretzels are a sure hit for game night... and every night in between.


​Ingredients:
Unbleached enriched white flour, yeast, soybean oil, salt, natural flavours, malt, soda, honey/mustard/onion seasoning (canola oil, sugar, dried mustard [distilled vinegar, spice, salt, malto-dextrin, modified food starch, turmeric], whey lactose, dextrose, dried honey, onion powder, spice, salt, wheat starch, garlic powder, sodium diacetate, citric acid, horseradish powder, natural flavour, soybean oil, silica gel).
Allergen Alert:
This product is manufactured in a plant that processes / uses chocolate, cinnamon, gluten, honey, peanuts, sesame, soybean oil and other soy products, tree nuts and wheat flour. Please read ingredients list carefully.