Neocate Junior Powder Formula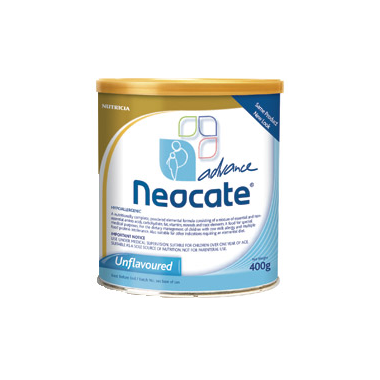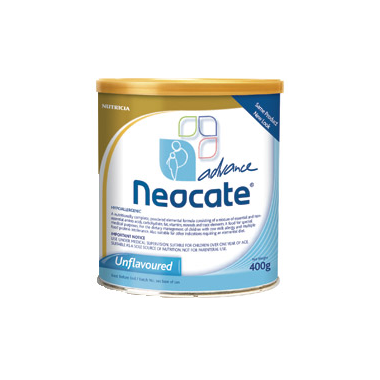 Neocate Junior Powder Formula
This item is a final sale item. Returns cannot be accepted.
Neocate Junior is a nutritionally complete, powdered amino acid-based medical food for children ages 1-10 with severe impairment of the gastrointestinal tract.
Main Features:
Hypoallergenic
100% free amino acids
Nutritionally complete
High protein equivalent for GI tissue repair
Extra vitamins and minerals for malabsorptive conditions
Carbohydrate content formulated to minimize osmotic load
Standard dilution = 1 kcal/mL
Osmolality: 590 mOsm/kg
Energy Distribution: Protien 13%, Carbohydrate 42%, Fat (MCT 35% / LCT 65%) 45%
Ingredients: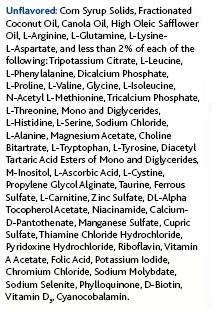 Nutritional Information: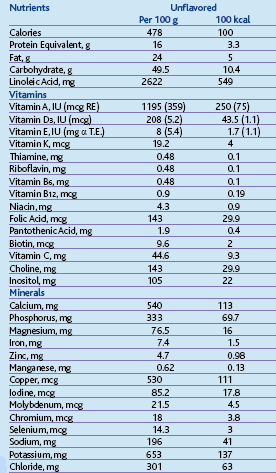 Stacey:
more than a year ago
Compared to other elemental formulas this one has a nice pleasant taste. Just bland but no bad flavour. I just didn't like that no matter how much I shook it, it never fully dissolved in the water. Even with excess water. It's grainy or chalky. I can't imagine that's easy on a sensitive gut.
Page
1