NeoStrata SecureWhite Brightening Serum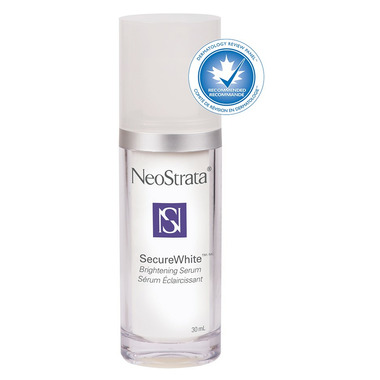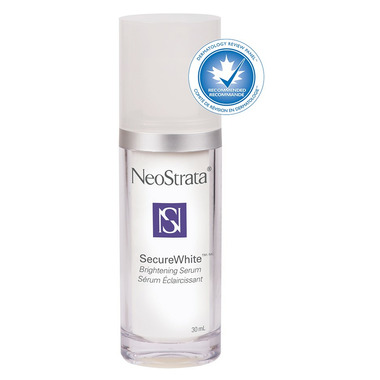 NeoStrata SecureWhite Brightening Serum
The NeoStrata SecureWhite Brightening Serum is a highly powerful solution to rapidly correct the appearance of dark spots and acne marks, unify an uneven skin tone, and brighten dull skin.
Features:
VISIBLE RESULTS, CLINICALLY PROVEN EFFICACY:
Up to -52% reduction in the appearance of dark spot in 2 weeks
Up to +42% improvement in overall look of skin brightness
Reveals a more uniform complexion
Ideal for all skin types
Ideal for ages 20+

Anne:
about a year ago
I have very sensitive skin so was somewhat concerned I might have an adverse reaction to this product. However, other than a very slight smell that quickly disperses, I find it works quite well for me. I'm 70 years old and I'm finding that some of my age spots are slowly fading. I will continue to use this product.
Dorinda:
more than a year ago
I have been using secure white brightener serum in conjunction with the 20 % vitamin C brightener and secure white cream w/ SPF 30 for more than a year. I have seen tremendous improvement in my skin tone (more even) , lighten age spots/acne scars, overall radiance and brightness to my skin. These products save me from aging. I can't live with out them. I will use them until the day I die.
Page
1