Nestle Beneprotein Instant Protein Powder
Beneprotein® instant protein powder is a concentrated source of whey protein. Each 7 g serving provides 6 g of protein. It can be added to most foods, liquids and as a "protein flush" with tube feedings.
Features:
100% high-quality whey protein
Each serving provides 6 g protein to help maintain muscle
Mixes instantly into a wide variety of foods and beverages
Can be added to hot cocoa, tea, cottage cheese, applesauce, egg salad or yogurt
Can be administered through a feeding tube as a flush
Contains no fillers, sweeteners or artificial flavorings
Appropriate for these diets:
lactose-free*, gluten-free, low-residue, kosher. *Not for individuals with galactosemia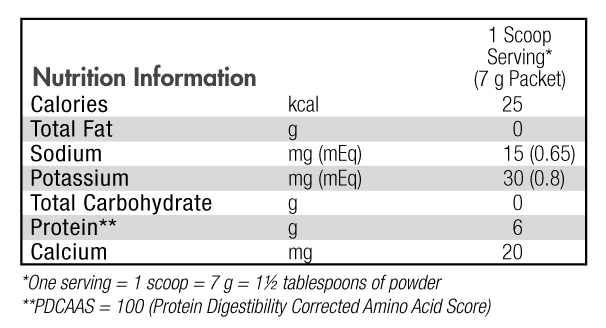 Ingredients:
Whey Protein Isolate (Milk), Soy Lecithin.
Similar Nutritional Drinks & Medical Nutrition