Nestle Beneprotein Instant Protein Powder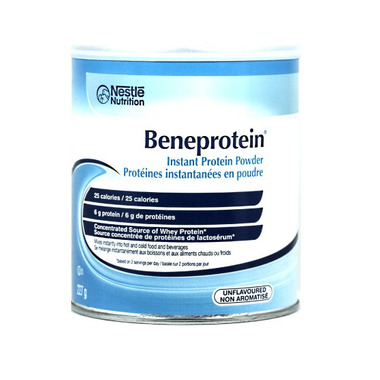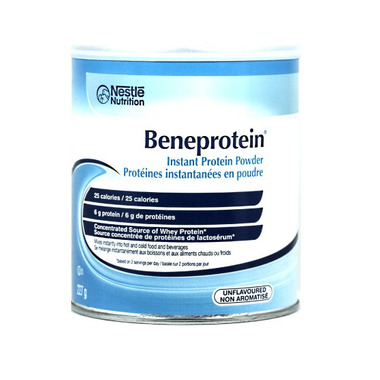 Nestle Beneprotein Instant Protein Powder
Beneprotein instant protein powder is a concentrated source of whey protein. Beneprotein can be used in the management of malnutrition and other medical conditions with increased protein needs. It can be added to most foods, liquids and enteral formulas.
Beneprotein is not nutritionally complete and should not be used as a sole source of nutrition. Use under medical supervision or as directed by a healthcare professional.
Directions for oral use: stir one scoop into at least 120 ml of most hot or cold beverages or prepared soft foods such as mashed potatoes, gracy, soup, pudding, hot cereal. Stir until undissolved.
Not for parenteral use.
Nutrition information (serving size: 7g scoop)
Ingredients: Whey protein isolate (milk), soy lechitin.
Servings per container: 32