Nestle Good Start Concentrated Liquid
Omega 3 & 6
Case of 12 x 359 mL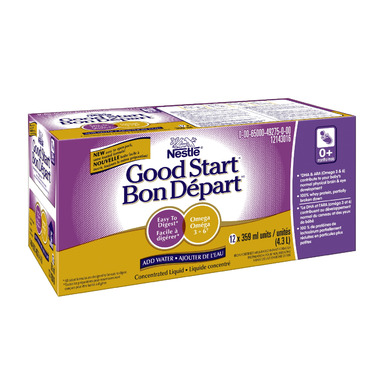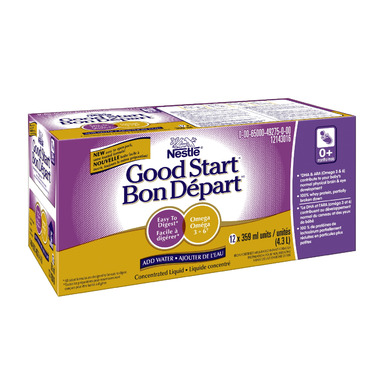 Nestle Good Start Concentrated Liquid
Omega 3 & 6
Case of 12 x 359 mL
This item is a final sale item. Returns cannot be accepted.
​Nutrients naturally found in breast milk - DHA & ARA (Omega 3 & 6) are added to Good Start with Omega-3 and Omega-6 to support the normal physical development of your baby's brain, eyes and nerves.
Made with 100% whey protein, and uses a unique patented process to partially break down the whey protein into smaller pieces making it easy to digest.
For infants and babies up to 6 months.